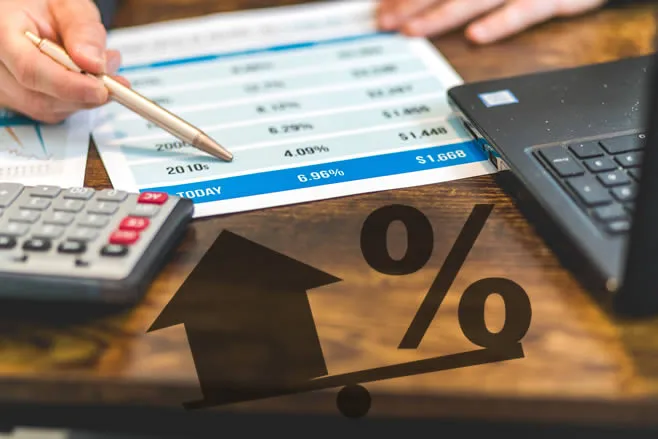 Top Canadian Companies That Buy Houses for Cash
The Canadian housing market is going through a big change from Toronto to Vancouver. There is a decrease in the demand for home buyers, and Interest rates have risen to an all-time high in the last 25 years.
However, even in this market, those who can pay for a house with cash are buying homes more and more. This gives them an advantage over buyers who need to get a mortgage and pay expensive interest rates.
To make things easier for home sellers, there are companies that buy homes for cash
For those who are selling their homes, cash home buyers are more attractive than buyers who need financing.
Cash buyers provide a guaranteed sale, often without the need for a home inspection or approval from a lender.
Cash buyers can also make offers instantly, allowing you to close on your schedule with flexible closing options. These companies can help sellers avoid the hassle of listing their homes on the MLS, staging them, and marketing them.
Can you trust companies that offer to buy your house for cash?
As a cash house buyer, we can assure you that our operations are legitimate and legal across the country. However, it's crucial to be cautious of scams. Before signing any real estate contract, we recommend inspecting how the cash company operates. As a legitimate buyer, we would never ask you to pay for anything up-front in cash.
There are four main types of cash home buyers:
"We Buy Houses for Cash" Companies: These are companies that buy distressed properties, fix them up, and sell them on the open market. They pay 50% to 70% of the home's fair market value and don't charge service fees or closing costs.
House Flippers: These companies use algorithms to determine a cash offer for your house. In 2023, House Flippers companies will offer around 70% to 80% of the fair market value.
Buy-and-Hold Cash Buyers: These companies convert distressed houses into rental properties. They don't sell the upgraded property for a one-time profit, but instead enjoy a steady source of income.
Home Trade-In Services: These companies offer cash for your house to help you buy another property. They fund your next house while you sell the one you're currently living in.
If you're selling a home in poor condition, we suggest considering "We Buy Houses for Cash" companies. They specialize in buying properties that need significant repairs. However, if your home only requires minor cosmetic fixes, It's best to either contact a House Flippers or list it on MLS, which is a database of properties for sale by real estate agents.
How does, We Buy Houses for Cash Work?
As a company that buys houses for cash and flips them, we purchase houses in their current condition at a fair market price. The price is determined by the house's current condition.
Here are the steps we take when you sell your house to us:
First, you will provide us with basic information about your property, including its location and condition. You can do this by phone or through our website.
Next, we will review your property details and compare them to similar properties in the area. Based on this comparison and your house condition, we will make a preliminary cash offer, which is typically between 50% and 70% of the home's fair market value.
If you accept the initial offer, we may visit your property to perform a basic home inspection. After adjusting for repair expenses and holding costs, we will send you a final cash offer.
If the final offer meets your expectations, then you can finalize the closing timeline and accept the offer. We will then close the deal and buy your house for cash.
How much do cash buyers pay for houses?
Let me explain how much companies that buy houses for cash typically pay. These companies use something called the "Fair 70 Rule", which means they'll never pay more than 70% of the fair market value of your home.
For example, let's say your home is worth $450,000, but it needs $20,000 to repair the faulty roof and $25,000 to fix the foundation crack. In this case, you can expect a cash offer of around $295,000. This is because the cash buyer needs to factor in the cost of repairs and renovations they'll need to make, as well as their overhead expenses and holding period, which will be deducted from your sale proceeds.
If you're thinking about selling your home to a Cash home buyer, these companies do offer a quick and convenient way to sell your home, but there are pros and cons to consider.
Let's take a closer look:
Pros:
Fast Sale: With a traditional sale, you must list your home on the MLS and wait for potential buyers. But with a cash buyer, you can get an offer within 24-48 hours of submitting your details on their website.
Flexible Closing: Cash buyers move faster than traditional buyers, so you can close on your timeline without waiting for paperwork or mortgage pre-approvals.
No Service Fees: Cash buyers don't charge any service fees, which means the profit they make after fixing and selling your home is enough to sustain their business.
No Upfront Costs: Unlike traditional sales where you may need to invest in repairs and marketing, cash buyers purchase homes as-is, which means you can skip those costs.
Cons:
Lower Offers: Cash buyers usually pay 50-70% of the home's fair market value, after deducting repair, renovation, and re-selling expenses. While there may be room for negotiations, you can't expect to get more than 70% of the market value of your home.
Non-Negotiable Deals: Cash buyers typically offer a take-it-or-leave-it deal. You can try to negotiate if they overlooked something important, but most cash buyers won't budge on price.
Closing Costs: Some cash buyers may require you to pay the seller's closing costs. Make sure to read the terms and conditions carefully.

Alternatives:

List Your Home with a Flat Fee MLS Service: You can get up to 100% of the fair market value by listing your home on the MLS (Multiple Listing Service) through a service like REALTOR.ca. This can help you sell your home quickly and efficiently.
Hire a Top Realtor: A top real estate agent can help you sell your home fast within a set timeline, but they will charge a commission of around 6%.
For Sale By Owner: Selling your home on your own without access to the MLS can be a lot of work, but it can save you money on commissions. You'll need to handle marketing, showings, and negotiations on your own.
About Home Flippers
Home Flippers is a local house flipping company and property cash buyer operating in Ontario. We buy properties throughout the province for cash and accept them in almost any condition, so there is no need for you to make costly repairs before offering your house to us. We are passionate about homes and helping people, which is why we offer an obligation-free inspection and cash offer for your house in Ontario. Contact us today to learn more!
We'll buy your Ontario house in any condition fast. No Showings, No Repairs Needed. Get Your Fair Cash Offer Today – Call: 647-271-3471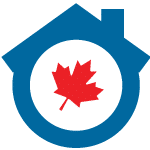 Whether you want to sell your home quickly because you are ready to retire, need to relocate, you have to pay off debt, or you simply do not want to deal with the admin that comes with real estate agents, why not consider our services? Get your FREE, No Obligation Cash Offer.

We Buy Properties (As-Is)
Fast, Easy, No Hassles!
We Buy Properties (As-Is) Fast, Easy, No Hassles!
Fill Out The Form To Receive
Your Quick Cash Offer Today!
Why Choose Cash House Buyer over realtor?
Working with Home Flippers has some distinct advantages over selling through a real estate agent. We are not real estate agents; we are investors who buy houses for cash fast.
Some of the benefits of working with us are:


Fast closings. We can often close in as little as seven days because our purchase does not depend on approved financing, home inspections, or appraised values.
Selling "as is." We buy homes in any condition, so you won't have to worry about costly repairs or upgrades that would typically be required.
No need to move before selling. Your house won't need to be "kept "show ready" for months while you live somewhere else, shouldering the cost of  monthly payments.
Avoid contingency clauses. House contracts are notorious for "back out" clauses that protect buyers but not sellers. With Home Flippers, you won't have to worry about the sale falling through at the last minute.
Get Your Cash Offer Today!