Sell your house fast in Orillia
What Burdens Are Taken Off Your Shoulders When You Sell Your Orillia House for Cash?
Selling your home can be a taxing experience with all the legalities and paperwork with the sale. Opting to sell your house to property investors that will buy your Orillia home for cash relieves some of this stress as they don't have to apply for a mortgage, and the sale will go through much quicker.
So, instead of putting your house on the market, waiting for a buyer who'll put in an offer, and then waiting for their bank to approve a mortgage, you can sell your home within days.
At this point, you may be asking yourself about what benefits you can enjoy when you decide to sell your home this way. Well, we have listed a few of the advantages you'll receive when you sell your house for cash:
House Cash Buyers That Will Buy Your Orillia Home Are Approved
At Home Flippers, we provide you with quick, easy, and smooth transactions that you're comfortable with. We understand the stress of selling a home and take the burden of the process off your shoulders and make your deal quick and professional, allowing you to concentrate on other important matters.
Saves You Time And Money
With a cash house buyer, there is no need to wait for someone to view your home numerous times before making an offer. When investors buy your home for cash, there is no waiting period for banks to approve mortgages or loans. At Home Flippers, all you need to do is contact us to purchase your home, and with our knowledge of the real estate industry, you won't need to sift through pages of information as we'll explain the process to you.
Selling your Orillia home directly to Cash Buyer will also save you the expense of hiring an agency to market your home and paying the realtor's commission.
No Need For An Open House
Many people often worry about having an open house when they decide to sell their homes. They need to stage their home in just the right way to attract buyers, pack away personal items, and lock away valuables.
When you choose to sell your Orillia house privately, you don't need to be concerned about multiple people walking around your home and looking in your cupboards to see the available space. By not having an open house, you also won't have to go out so that others can view your home.
When you choose to work with Home Flippers, you'll work with professional investors that will buy your home for a reasonable price. You won't need to worry about getting your property appraised and inspected before the sale. There's also no fee involved when we buy your home; this provides a cash injection you can put towards any project or purchase.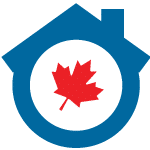 Whether you want to sell your home quickly because you are ready to retire, need to relocate, you have to pay off debt, or you simply do not want to deal with the admin that comes with real estate agents, why not consider our services? Get your FREE, No Obligation Cash Offer.

We Buy Properties (As-Is)
Fast, Easy, No Hassles!
We Buy Properties (As-Is) Fast, Easy, No Hassles!
Fill Out The Form To Receive
Your Quick Cash Offer Today!
Why Choose Cash House Buyer over realtor?
Working with Home Flippers has some distinct advantages over selling through a real estate agent. We are not real estate agents; we are investors who buy houses for cash fast.
Some of the benefits of working with us are:


Fast closings. We can often close in as little as seven days because our purchase does not depend on approved financing, home inspections, or appraised values.
Selling "as is." We buy homes in any condition, so you won't have to worry about costly repairs or upgrades that would typically be required.
No need to move before selling. Your house won't need to be "kept "show ready" for months while you live somewhere else, shouldering the cost of  monthly payments.
Avoid contingency clauses. House contracts are notorious for "back out" clauses that protect buyers but not sellers. With Home Flippers, you won't have to worry about the sale falling through at the last minute.
Get Your Cash Offer Today!