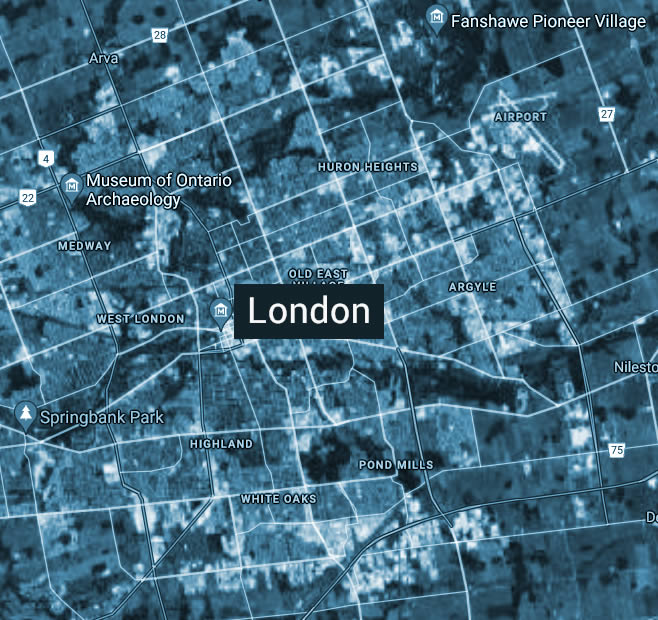 Sell Your House Fast in London Ontario
If you are in the process of considering selling your house in London Ontario, you might have asked yourself the question: How do I sell my house without a real estate agent? We have all the answers you need, and more than that, we will explain to you precisely why our team believes that doing without an agent is the better option.
People sell their homes for different reasons, and sadly, it is not always because they simply plan to move to a new place.
Sometimes you must sell your home out of necessity, such as when you need to avoid foreclosure, or when you need money to pay back other debt. Even in these circumstances, however, we still encourage sellers to sell their homes for cash because of the related benefits.
While there are some obvious benefits such as faster turnaround times, fewer obligations to spend money on repairs before you sell, and so on, the one we want to focus on is the fact that you avoid all the hidden costs that come with real estate agents.
Understanding the Concept of Hidden Costs from a Real Estate Agent
Hidden costs refer to the costs of doing business that you will not always be aware of when selling your home through a real estate agent. These costs can be for small things such as handling paperwork but will add to the overall cost of doing business with the agency.
The idea with how this keeps increasing is that you will not be aware of the job's full cost upfront. Instead, you will go through the motions of selling your house through the agent and receive a bill after the fact. This bill might surprise you in certain regards with specific costs you did not expect.
Common Problems People Encounter When Working with Real Estate Agents
Finding an agent. The process of finding the right agent in your area that you can trust can cost you valuable time. You might have to go through a few agencies, read many reviews, and eventually settle on the right agency for the job. This process can quickly become very time consuming and can easily require days of research before you can ultimately get to what you want to do: sell your home.
Agents might come with exclusivity contracts. If you try to sell your home through an agent, the odds are they will try to keep your business in their court. This is problematic because when they fail to find you a buyer, you cannot legally turn to another agency until the time frame for exclusivity mentioned in the contract expires.
Not having the money to do repairs. When you choose to work with a real estate agent, you can expect to handle specific repairs before they show your home. If you cannot afford these repairs, however, there is nothing you can do. You might want to take out a loan to handle these repairs, thinking that it is in your best interest, but you will walk away with much less money at the end of the day.
Not having time to go through all the paperwork. You can expect many different forms and extensive paperwork when you go through an agency. This process of excessive paperwork can cost you valuable time, especially if you want to sell your home immediately.
The risk of potential buyers backing out. One of the main problems with taking your business to an agency when you want to sell your home fast is to trust the agency to find trustworthy people to buy your house. This middleman-oriented way of doing business can lead to what you thought were interested buyers, backing out at the last minute. These kinds of delays are typical and can completely disrupt your plans to start a new chapter of your life.
It is a slow process. If you want to sell your home fast, a real estate agent is certainly not the way to go. Their methods take time, their paperwork is vast, and you end up waiting for other people to tell you when you can move on with your life.
As you can see, there are many reasons people end up not using real estate agents and why they want alternative ways of selling their homes. However, the bigger problem remains that all the above-mentioned issues can lead to increase in the final payment owed. That increase in hidden costs can be the difference between you being able to afford a new place that you like and you having to immediately deal with more financial pressure.
You Should Consider Selling Your House for Cash
Our process is simple and only includes four steps.
First, you fill out our online form to get started with the process.
Secondly, we set up a meeting with you and gather all the necessary information we need in one meeting. We know what we need to know to make you an offer, and we will not beat around the bush.
Thirdly, we make you a fair cash offer on your property, with the emphasis on fair.
Lastly, we handle all the necessary paperwork once you agree to the offer and pay you right then and there.
Our goal is to help you start over. We want to give you the ability to provide for your family once again and to lift the weight of financial stress from your shoulders. We make sure that every part of our process is simple and delivers fast results.

We built our business around providing our clients with the simplest possible way to sell their home: immediately and for cash.
Whether you want to sell your home quickly because you need to move far away, you have to pay off debt, or you simply do not want to deal with the admin that comes with real estate agents, why not consider our services?
Connect with us to receive your fair offer by calling:
or completing our online offer request form:
Fill Out This Form To Get A Free,
No Obligation Cash Offer Today!