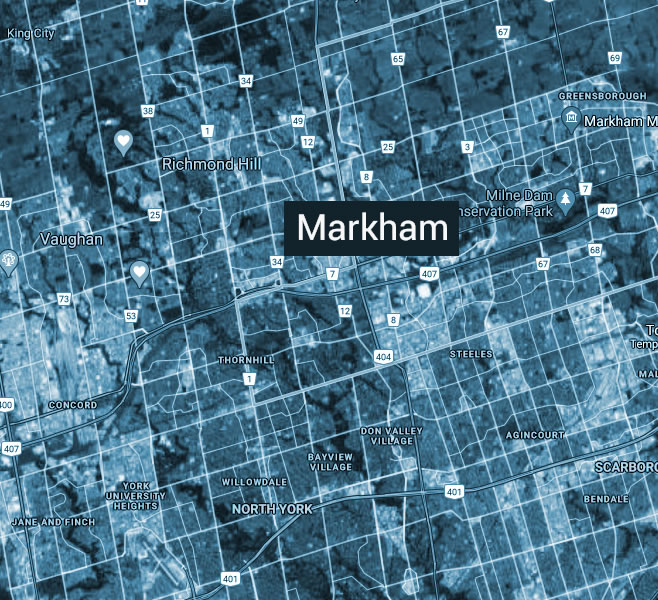 Sell your house fast in Markham
Your circumstances have changed, and you need to know "how to sell my house fast for cash." Owning your own home and creating memories is a privilege and passing that experience on to another family can be a wonderful feeling. The process of selling your house in Markham and Vaughan area may be quite the opposite of fulfilling, adding stress and financial pressure to your life. We want to bring you back to the basics of the best feelings of owning and selling a home, but taking the burden off your shoulders.
Taking on this process yourself or through a realtor, can result in a drawn-out process and added costs preventing you from moving on to your new chapter. If your mind is already at your new home or destination, you want to let go as quickly as possible. We are here to help you be there physically and mentally, in no time. See what we can do with your home, and why you should sell your house to us for cash. We see it as a mutually beneficial transaction approached with integrity and honesty. We take the burden of selling off your hands, and you give us the joy of renovating houses to ready it for new memories.
Guaranteed Cash and Fast Closing
If you sit for a moment and consider what effort, cost, and time go into selling a house, from you, your realtor and buyers, would you not rather skip it all? What defines the process is the unpredictability and a lack of control. A buyer can let you down at any moment, and no one truly has your best interest at heart, but merely want to conclude the process. You may also be required to fix or do upgrades to your house in Richmond Hill, which can set you back quite a bit. On the other hand, selling your home for cash means peace of mind that you have a guaranteed closing that will take a maximum of seven days.
Knowing what the process entails, you may wonder how we can offer you cash? We are registered as a real estate investment company, and our passion for restoring and flipping houses since 2007, makes this business ideal for us. Real estate companies are only allowed to sell your home by putting it on sale and then wait for the perfect buyer to see the deal through.
How we work, is we first do a free consultation to assess the situation and how we can help you. We would then proceed to meet you at your property, and do a walk-through evaluation of the property to give you an honest offer within 24 hours.
You can then accept our offer, or you can walk away–no pressure or harassment. We simplify the process and will conclude the deal within seven days.
We approach every situation with integrity and honesty so you can rest assured that you will receive a professional service to your benefit. What do you have to lose by selling your house for cash, except sleepless nights? We are here to lessen the stress and burden of unusual circumstances.
Let us tell you more about our process in a no-obligation free consultation with us.
How to Sell a House Privately (AS-IS) For Cash Today
At Home Flippers, we're a family-run company and professional local cash house buyers that understands just how stressful finding the right buyer for a home can be, which is why we can purchase almost any house, regardless of its condition or your situation, including:
Damaged Houses
Extensive Repairs Required
Vacant Houses Need To Sell Fast
Buying Another Property, Relocating
Home Foreclosure Or Close To Foreclosure
Inherited Property To Sell
Expired listings
Financial Difficulty
Behind On Payments
Taxes Owed
Divorce, Separation
Tough Tenants
Need Cash Quickly, Fast House Sale
Quick Private Sale, No Showings
Contact Home Flippers to get your fair cash offer by calling:
or completing our online offer request form:
Fill Out This Form To Get A Free,
No Obligation Cash Offer Today!