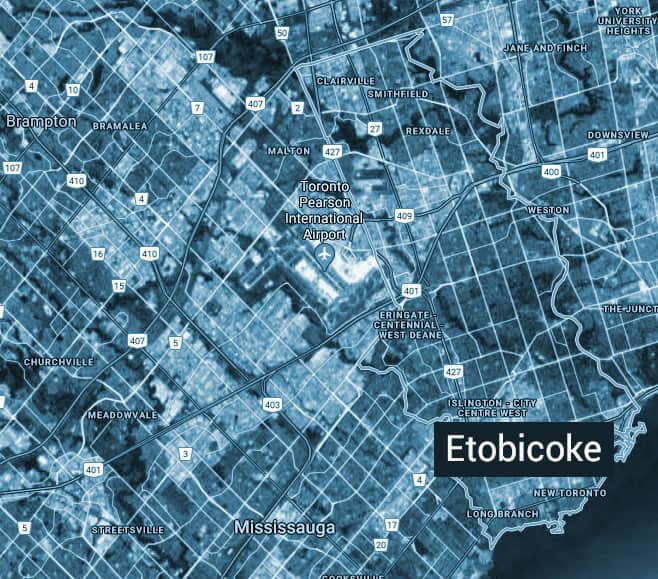 Sell your house fast in Etobicoke
Whether we need to or want to, most of us will sell a property at some stage in our lives. Irrespective of why you're selling – just thinking about the selling process can be a nightmare for anyone. If the question "how fast can you sell a house" is on your mind, you are with the right people. Look no further than Home Flippers – we'll buy your Etobicoke house in the shortest possible time, with integrity, honesty and respect.
Rely on Us as We Buy Houses Fast for Cash
Helping others and making their life easier is what inspires us at Home Flippers, our family-owned and operated Canadian business, which has been running since 2016.
With our experience in real estate since 2007, we now offer our professional, excellent services in Etobicoke, Brampton, Mississauga, Toronto and many more.
Selling your house the traditional way can take ages and cost a fortune. Apart from finding an estate agent that will put in the effort to sell your home, you're burdened with hidden fees, commission, transfer duties, and other unpleasant surprises. Our goal is to find a solution to your problem and sell your house for cash within a week.
We understand that life happens, and we're here for you, every step of the way. If your house needs a little TLC, and your payments are behind, or you and your partner separate, or you have to relocate for work, and you need to sell it instantly, let us take care of the entire process for you. We won't expect you to do any repairs or upgrades, and we won't charge you an arm and a leg. We support you until closure because we know that you have enough other worries.
Your Answer if You're Wondering Who Buys Houses Fast
The Home Flippers team is passionate about real estate, but we love the people more than the properties. We aim to make every situation a win-win for you, our valued client, and ourselves.
Our process of buying your house fast is very simple. You contact us. We view your property. We make you a cash offer within 24 hours. We sign on the dotted lines. Our lawyer finalizes the paperwork. We close the sale. The world is off your shoulders.
We also share the love for restoring damaged or neglected properties, and the need to buy a house fast. We take up the challenge and transform properties into brand-new, modern homes for the next families. Browse our website to see examples of the properties we have saved.
Ultimately, everyone has every reason to contact us when they need to sell their house or other property. Whether you want to sell because you need to buy something more spacious or you need to sell due to unforeseen circumstances – who would not want to sell their home within a week? Let us assist and take your property off your hands with the least stress, a team that loves people, has compassion for their circumstances, and takes care of the entire selling process.
How to Sell a House Privately (AS-IS) For Cash Today
At Home Flippers, we're a family-run company and professional local cash house buyers that understands just how stressful finding the right buyer for a home can be, which is why we can purchase almost any house, regardless of its condition or your situation, including:
Damaged Houses
Extensive Repairs Required
Vacant Houses Need To Sell Fast
Buying Another Property, Relocating
Home Foreclosure Or Close To Foreclosure
Inherited Property To Sell
Expired listings
Financial Difficulty
Behind On Payments
Taxes Owed
Divorce, Separation
Tough Tenants
Need Cash Quickly, Fast House Sale
Quick Private Sale, No Showings
Contact Home Flippers to get your fair cash offer by calling:
or completing our online offer request form:
Fill Out This Form To Get A Free,
No Obligation Cash Offer Today!