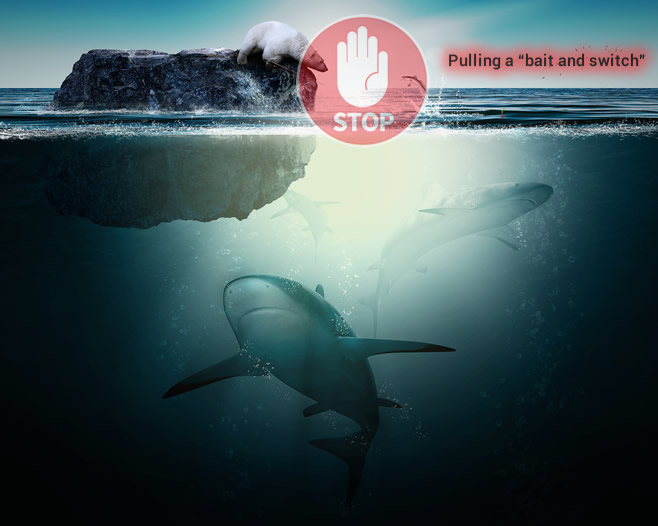 Home Seller Beware! How To Avoid Fast Cash House Buyer Scam
What to Look Out for When Working with Cash Buyers – We Buy Houses Ripoff
If you need to sell your house fast for any reason – in the condition that it's currently in – then selling to a cash buyer can be a great solution.
You won't have to worry about completing repairs, cleaning, paying steep agent commissions, working around showings, or contracts that fall through at the last minute. Selling to a cash buyer like Home Flippers can solve your problem almost instantly, allowing you to sell your home when you need to with no hassle.
However, not all cash buyers are created equally. Unfortunately, some are out to get everything they can from you with no regard for your well-being. These buyers will lowball you, scam you, lie to you, and generally have no regard for your needs, preferences, or outcome. That's bad news for the rest of us, who actually care about our clients and consider ourselves to be working as a team with them to achieve a win-win result for all involved.
When you decide to work with a cash buyer, you can have peace of mind by avoiding a few common pitfalls. Get a fair cash offer with no surprises by steering clear of buyers who do any of the following.
Asking for any kind of payment upfront
If a cash buyer asks you for any money upfront – for anything – beware. The whole purpose of investors is to take as-is properties off owners' hands when needed. An as-is, cash purchase of your home benefits both you and the investor, and there's no reason that your part in the deal should cost you anything.
One of the best things about working with cash buyers is that you won't have any upfront costs, such as agent commissions, home renovations or repairs, or closing costs. The amount the buyer offers you should be the amount you get in exchange for your home – it's that simple. Anyone who tries to charge you money upfront is someone you should think twice about working with.
Pulling a "bait and switch"
Remember that promises made verbally mean almost nothing in the world of real estate. The investor you're talking with may say one thing but then present something completely different in the paperwork. If you see anything in the contract that raises your eyebrows, give it some serious thought – and always read the fine print.
Keep in mind that if you can't understand the paperwork, it probably isn't because of a lack of real estate expertise on your part. It's likely because it's intentionally packed with jargon to confuse and deceive you. Legal terminology is fine (and often necessary), but a trustworthy investor will be happy to explain anything you don't understand (as will Google).
Any unexpected fees in the paperwork are an immediate cause for concern. When an investor makes you an offer, that offer should reflect all of their costs. You shouldn't be paying for anything – no commission, repairs, closing costs, or anything else.
"Guaranteeing" a sale for close to 100% of market value
One of the most important things you, as the seller, can do when working with an investor is to be wary of lofty promises (if it sounds too good to be true, it probably is). Cash buyers do not and cannot pay full market value for your house for a number of reasons. For one thing, they're often purchasing damaged or undesirable properties with the understanding that they'll have to pour more money into renovations to get the property ready for a traditional buyer.
If a cash buyer promises you a very large sum for your property, there are almost certainly some pretty major strings attached. They wouldn't be able to generate a profit by paying full market value for properties that they'll then have to renovate anyway. If an investor offers to buy your home and let you continue to live in it, this is also a claim you should treat with some skepticism – and don't expect that extra time to be rent-free (or for that rent to be low).
Being unable to provide proof of cash funds
Proof of funds shows you that a buyer has the money to purchase your property. If they don't, of course, you're wasting your time. Proof of funds should include specific information, such as the date, the name of the account holder, and the account balance. Any buyer interested in your home should be able to produce this information. A few possible examples of proof of funds include bank statements, open lines of credit, a money market account balance, and a certified financial statement.
Why does proof of funds matter? Well, if you believe that your house is about to be sold to a given buyer, then you won't be showing it to others. When a buyer provides you with proof of funds, you'll have peace of mind knowing that they'll be able to financially hold up their end of the deal.
Using delay or stall tactics
Shady investors may attempt to drag out the process for months. They'll use every stall and delay tactic they can think of to make it last longer – and they have a specific reason for doing this. They know that you want to or need to sell fast, which is likely why you're working with a cash buyer in the first place. If they can drag out the process until you simply cannot wait any longer, then they can significantly lower their offer – and you won't have time to start over and find another buyer. If a company doesn't adhere to the timeline promised, move on.
How to find a cash buyer you can trust
With so many unsavoury companies out there, how can you find a reputable, reliable cash buyer? It isn't hard with a little research. Good investors are completely transparent because they are focused on providing a solution that works for everyone – not just themselves.
At Home Flippers, we work with our clients to help them out of difficult situations. Whether you have inherited a home that you don't want, have experienced a job loss or health issues, or have some other reason for wanting to sell your home quickly, we're here for you. We are passionate about helping others and believe that honesty and integrity are the foundations of any good business. If you have a house that you need to sell quickly in its current condition, we can help. Contact us here to get started.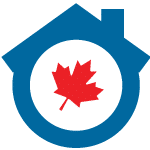 Whether you want to sell your home quickly because you are ready to retire, need to relocate, you have to pay off debt, or you simply do not want to deal with the admin that comes with real estate agents, why not consider our services? Get your FREE, No Obligation Cash Offer.

We Buy Properties (As-Is)
Fast, Easy, No Hassles!
We Buy Properties (As-Is) Fast, Easy, No Hassles!
Fill Out The Form To Receive
Your Quick Cash Offer Today!
Why Choose Cash House Buyer over realtor?
Working with Home Flippers has some distinct advantages over selling through a real estate agent. We are not real estate agents; we are investors who buy houses for cash fast.
Some of the benefits of working with us are:


Fast closings. We can often close in as little as seven days because our purchase does not depend on approved financing, home inspections, or appraised values.
Selling "as is." We buy homes in any condition, so you won't have to worry about costly repairs or upgrades that would typically be required.
No need to move before selling. Your house won't need to be "kept "show ready" for months while you live somewhere else, shouldering the cost of  monthly payments.
Avoid contingency clauses. House contracts are notorious for "back out" clauses that protect buyers but not sellers. With Home Flippers, you won't have to worry about the sale falling through at the last minute.
Get Your Cash Offer Today!