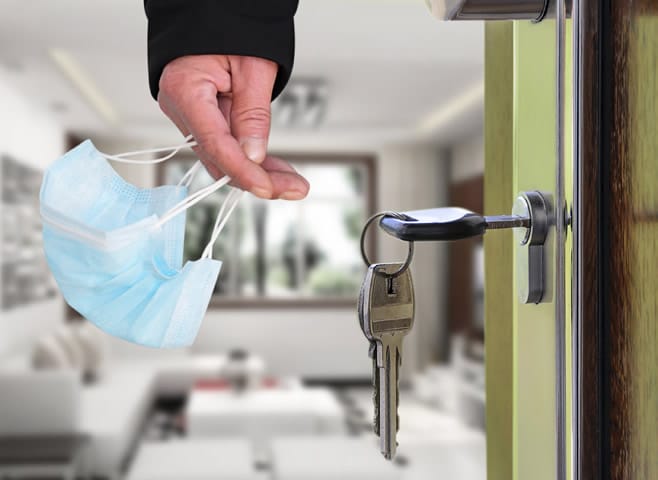 Coronavirus Precautions When Selling or Buying a House in Ontario
Are you looking to buy a house, or thinking about selling your home privately in Ontario?
When you are in a Buy / Sell situation, there is often a time-sensitive nature to your real estate process. Perhaps you are relocating to a new area for a job and need to get everything squared away in a matter of months and weeks. Maybe you and your spouse are expecting a child, and you want to be moved into a bigger space before the baby arrives.
No matter the situation, if you are ready to buy or sell right now, you will be going through that process while a global pandemic is still very much a going concern.
Vaccinations for COVID-19 are underway, but it could be more than a year before widespread vaccination and immunity allow for society to return to some semblance of "normal." Going into other people's homes for showings—or having strangers walking through your home every day—can be nerve-wracking considering how hard most people have worked over the past year to minimize exposure risk.
Fortunately, whether you are buying or selling a home with the help of a real estate agent or selling your home privately in Toronto or anywhere in Ontario, there are numerous precautions you can take to ensure that the process is safe and smart for all parties. Read on for a rundown of five precautions that you should take when buying or selling a home during the coronavirus pandemic.
1. Take your usual precautions:
To start, think back over what your life has looked like since the pandemic first struck. What precautions have you been taking when you leave your home – whether to go to work, to make grocery store trips, or for other outings or errands? If you're like most people, you've been wearing your mask, washing, or sanitizing your hands regularly, and doing your best to keep at least six feet of distance between yourself and other people. These same precautions will serve you well whether you are touring homes or showing off your house to prospective buyers.
2. Clean and sanitize regularly:
If there's a scary thing about selling your home during a global pandemic, it's the thought of having people you don't know walking through your home regularly. It's impossible to know for sure whether your potential buyers have had any COVID-19 exposures or might be bringing the virus into your home. You also never know for sure what a prospective buyer is going to touch when touring your home—from light switches to faucets to kitchen appliances and beyond. For your safety and overall peace of mind, you will likely want to clean and sanitize the home thoroughly after every showing. At a minimum, make sure you sanitize key touchpoints throughout the house, such as doorknobs, light switches, drawer pulls, and countertops.
3. Take steps to discourage touching
The good news is that everyone knows there is a pandemic happening, and most people are likely taking the same precautions that you are. If you are selling your home privately, you can take steps to minimize what your prospective buyers touch without offending or alienating anyone. The most aggressive version of this approach is to put up signs in your home, asking that visitors not touch anything. More passive – but no less effective – options include leaving lights on in every room, opening all the doors, and even leaving the cabinets open in your kitchen and bathrooms. With lights on and everything open, your guests can see almost everything without needing to touch.
4. Consider moving out of your home:
If possible, you could consider vacating your home while you list it for sale. Not every seller has this option, since many people buy and sell homes concurrently, but if you can close on your new home before selling your old one, you can have another place to stay while potential buyers are touring your property. Even in non-pandemic times, there is some value to this option, as it gives you a place to go during showings. During a pandemic, when the coffee shops, restaurants, movie theaters, or libraries, are either closed or restricted, not having to worry about leaving your home for showings is a significant relief. As a bonus, you won't be worrying as much about what your guests touched or whether they might have brought COVID-19 into your home (though regular cleaning and sanitizing is still recommended).
5. Take it virtual:
Especially if you are immunocompromised, you may not want to take the risk of going into someone else's home or letting anyone into yours until the pandemic subsides. If you or someone in your family is in this boat, consider adopting a more tech-savvy way of buying or selling a home. Just as virtual meetings and Zoom calls have become the norm in business matters over the past year, virtual tours have become commonplace in the real estate industry. Providing a virtual tour of your home online or offering prospective buyers to "tour" the home via Zoom or Facebook Live, can be a terrific way to show your home without adding to your exposure risk. Many other sellers and real estate agents are using a similar tactic right now, so you should also be able to shop homes virtually.
Try Home Flippers Instead
Of course, if you are selling your home privately in Barrie, Cambridge, Kitchener, London, Scarborough or any other cities in Ontario, the single easiest option might be just to avoid the headache of a traditional sale entirely. At Home Flippers, we can help you do just that. We offer homeowners the opportunity to sell their homes to us in a fast, stress-free fashion.
Our differentiator is that we buy a house "as is" for cash, we put more money in your pocket compare to real estate agencies and other cash home buyers, which even before the pandemic was a considerable time and money saver for our customers.
During the pandemic, our offer – to buy houses without any of the pomp and circumstance of listing on the market, hiring real estate agents, and showing the property—has the added benefit of being by far the safest option out there. To learn more about Home Flippers and how we can simplify your home-selling process, contact us today.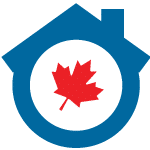 Whether you want to sell your home quickly because you are ready to retire, need to relocate, you have to pay off debt, or you simply do not want to deal with the admin that comes with real estate agents, why not consider our services? Get your FREE, No Obligation Cash Offer.

We Buy Properties (As-Is)
Fast, Easy, No Hassles!
We Buy Properties (As-Is) Fast, Easy, No Hassles!
Fill Out The Form To Receive
Your Quick Cash Offer Today!
Why Choose Cash House Buyer over realtor?
Working with Home Flippers has some distinct advantages over selling through a real estate agent. We are not real estate agents; we are investors who buy houses for cash fast.
Some of the benefits of working with us are:


Fast closings. We can often close in as little as seven days because our purchase does not depend on approved financing, home inspections, or appraised values.
Selling "as is." We buy homes in any condition, so you won't have to worry about costly repairs or upgrades that would typically be required.
No need to move before selling. Your house won't need to be "kept "show ready" for months while you live somewhere else, shouldering the cost of  monthly payments.
Avoid contingency clauses. House contracts are notorious for "back out" clauses that protect buyers but not sellers. With Home Flippers, you won't have to worry about the sale falling through at the last minute.
Get Your Cash Offer Today!