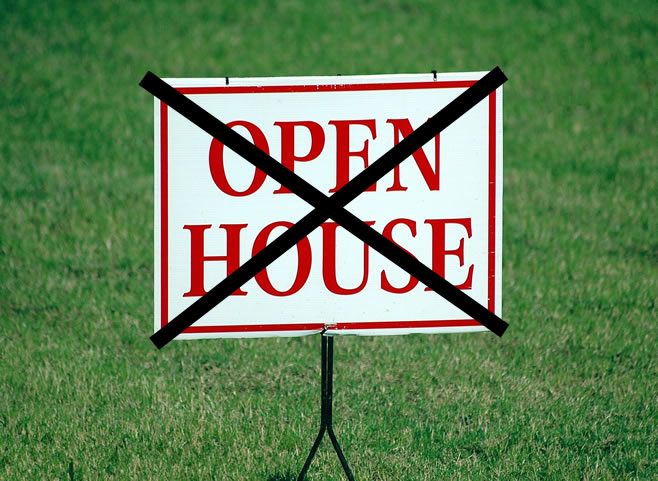 Why You Should Work with an Investor Instead of an Agent to Sell Your Home
Why You Should Work with an Investor Instead of an Agent to Sell Your House or Condo in Ontario?
Selling a property can be a daunting experience, especially if you've never done it before. Even in a market that favours the seller, it's wise to evaluate the options available to reach your intended goals with the sale of your home. You can either endure the process alone and handle all aspects of the sale or hire a real estate agent who absorbs most of the work but requires hefty fees.
Alternatively, you could work with an investor such as Home Flippers. We buy homes for cash and assist you through the process of transferring the ownership of your property.
Benefits of Working with an Investor
A real estate agent may help fetch a higher price for your house, but that doesn't translate to more money in your bank account. If you're in a sticky situation and require cash urgently, your best bet is to involve a reputable investor.
These are the benefits you enjoy when collaborating with a property investor.
Whether you live on the property or inherited the house, a quick sale is in your best interest. You may require the down payment funds on another home or you're looking to settle your debt. Whatever your reason for selling the house, you don't need a drawn-out process to complete the transaction. Listing your home through an estate agent translates to a waiting period of approximately 90 days to complete the sale. During this period, you're liable for utility, insurance, and mortgage payments. Holding the property for this time will affect you financially. However, an investor can help speed up the process and complete it within seven days since there is no need to wait for financial approval or home inspections.
When you partner with a real estate agent, they will arrange several showings for potential buyers. After every visit, you have the responsibility of cleaning and getting the house ready for another show. Some agents recommend you make alternate living arrangements during the sale of your house. This isn't the case with an investor as they require a single visit, and there's no need to prepare your home. The principle with investors is that they buy what they see, eliminating unnecessary repair costs on your part.
Selling your house through a real estate agent requires an appraisal for the sale to be successful. Additionally, there is an inspection contingency in place that allows the buyer to withdraw from the sale or negotiate a new price if the house requires repairs. If you don't reach an agreement, the buyer has the right to back out of the deal. Similarly, a financing contingency is in place to protect the buyer if they can't secure a property loan – these are responsible for 15 percent of sales falling through. Investors, on the other hand, don't require these contingencies, which makes the deal straightforward.
Commission
It's no secret that a real estate agent depends on commission to earn a living. On average, this translates to five or six percent of the property value, which you must pay. When you consider these fees, achieving a higher selling price benefits the agent instead of you.
If your house is worth $450,000, the commission equates to $27,000 of your money.
Set a Reasonable Price
When you're dealing directly with an investor, you must do some work. The first factor that you want to establish is the true value of your house. As much as you may have an emotional attachment to the home, it's imperative that you think logically and set a price that you determine by using the correct information. Research other properties that have similar features to yours in the area and identify what the average cost is. After that, do an honest evaluation of your home, listing the defects you encounter. Consider the repairs that the new owner must undertake and adjust your price tag accordingly. It's imperative to remember that an overpriced house won't attract the attention it needs, and you won't have cash offers rolling in from potential investors. As a result, you place your plans on hold, which isn't ideal.
Conversely, setting the price too low won't help with your financial requirements.
The Process
Time is precious, and you don't want to waste it entangled in the process of selling your house. Thankfully when you deal with an investor, you can expect to complete the sale in four steps:
1. Contact one of our team members and share your information.
2. We'll set up an appointment with you to view the property. Our team will walk around your house to gather the data we require to provide you with the best cash offer.
3. Within 24 hours of the visit, we'll present you with a fair, no-obligation cash offer for your house.
4. After accepting our offer, we'll sign the purchase and sale agreement and allow the legal professionals to finalize the paperwork. Finally, we decide on the date to close the deal, which is flexible and based on your requirements.
The Best in the Business
If you require cash in a hurry for the sale of your house, there's no better solution than collaborating with an investor. By offering you a cash deal, you have no waiting periods, and we can complete the sale within a week. As a result, you have the cash at hand in as little time as possible, eliminating stress on your part.
At Home Flippers, we have a passion for property that has seen us become a leader in the industry over the past 14 years. The reason we exist is to provide homeowners with a stress-free sale of their houses. We believe it is a win-win situation that sees all parties achieve their goals. We deliver a professional service that is prompt and fair to our customers. Our team is waiting for you to contact us to start the process of selling your house for cash.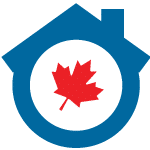 Whether you want to sell your home quickly because you are ready to retire, need to relocate, you have to pay off debt, or you simply do not want to deal with the admin that comes with real estate agents, why not consider our services? Get your FREE, No Obligation Cash Offer.

We Buy Properties (As-Is)
Fast, Easy, No Hassles!
We Buy Properties (As-Is) Fast, Easy, No Hassles!
Fill Out The Form To Receive
Your Quick Cash Offer Today!
Why Choose Cash House Buyer over realtor?
Working with Home Flippers has some distinct advantages over selling through a real estate agent. We are not real estate agents; we are investors who buy houses for cash fast.
Some of the benefits of working with us are:


Fast closings. We can often close in as little as seven days because our purchase does not depend on approved financing, home inspections, or appraised values.
Selling "as is." We buy homes in any condition, so you won't have to worry about costly repairs or upgrades that would typically be required.
No need to move before selling. Your house won't need to be "kept "show ready" for months while you live somewhere else, shouldering the cost of  monthly payments.
Avoid contingency clauses. House contracts are notorious for "back out" clauses that protect buyers but not sellers. With Home Flippers, you won't have to worry about the sale falling through at the last minute.
Get Your Cash Offer Today!