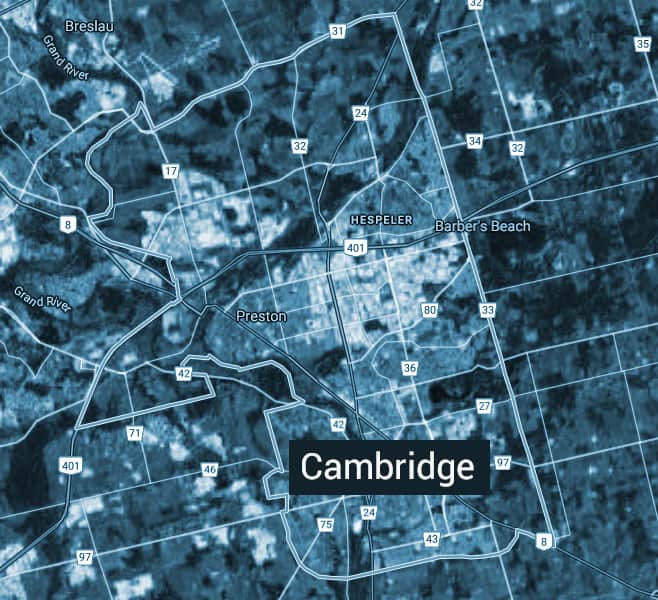 Sell your house fast in Cambridge
Maybe you've been offered a new job in a different part of Canada (or a different part of the world) and need to move quickly. Maybe you are getting married and moving in with your partner. For whatever the reason, if you are ready to move and are wondering how to sell your house fast, Home Flippers can help. We buy houses in any condition, negotiate fast closings and enable owners to close out previous chapters and start new ones without the usual pain points or pitfalls of selling a property.
The Hassles of Selling a House in Cambridge – and How We Make the Process Easier
Buying a house or selling a house are both major, complex processes. There is a reason for this fact: for most people, real estate purchases or sales rank as some of life's biggest transactions. Typically, the first house you buy will be the biggest financial commitment you make until you buy your next house. Similarly, selling a house is just about the biggest liquidation of an asset that you can execute. The size and stakes of a real estate deal mean that these transactions are relatively complicated, involving a lot of safeguards, contracts, best-practice strategies, and more. Unfortunately, these transactions also tend to bring a lot of hassles.
At Home Flippers, when you work with us to sell a house faster, we help you avoid a lot of the major pain points of sell your home. These hassles include:
Getting your house ready for open houses and real estate showings. A lot goes into making a house "market-ready." Landscaping, external house painting and other external repairs or upkeep might be necessary to ensure attractive curb appeal. Interior renovations or updates—from paint touch-ups to fresh carpet to new appliances—can add value to the property and shorten the selling cycle. If you are still living in the house, figuring out how to 'stage' the furniture to show off the space nicely is its own time-consuming task. If you're looking to sell the house fast, these steps can be particularly frustrating. At Home Flippers, we buy homes "as is," in any condition. You don't need to worry about costly upgrades or time-consuming cosmetic touch-ups.
Moving out of the house before sale. While it's possible to sell a house while you are still living in it—as we mentioned above, the concept of "staging" tends to be very important in these situations—it's often easier to sell a house after you've already moved out. Potential buyers want to be able to picture living in a house when they walk through it, which can be more difficult if the previous owner's furniture and belongings are still there. This factor leaves many sellers feeling as if they need to turn their homes into "blank slates" to list them on the real estate market. However, since most people rely on the money from selling a house to buy their next house, moving out before selling isn't always a realistic option. We're not worried about buying houses that aren't "show-ready," which means you can live in your old house right up until we close your sale.
Real estate showings. If you are still living in your house as you try to sell it, one of the biggest hassles is getting out of the home every time your realtor schedules an open house or private showing. Not only do we show you how to sell a house fast, but we also do it without repeatedly asking you to vacate your home at inconvenient times.
Realtor commissions. Most people sell their homes with the help of real estate agents. While realtors are smart, capable professionals who can make this process a lot easier, they also earn a commission that comes out of your home's sale price. Selling a house by owner is a way to avoid this fee and maximize the amount of money you are getting from the property sale. However, but it is typically regarded as a much more challenging way to go about things than simply hiring a real estate agent. We show you how to sell a house fast by owner, so you avoid that commission rate.
Contingency clauses. Beyond merely improving a home's resale value and potential, upgrades and renovations are a common part of the pre-sale process because they can help avoid issues with inspections and appraisals. Most house sale agreements include contingency clauses, which give buyers a way to back out of the purchase if an inspection determines that there is some sort of "problem" with the house. These clauses are there to protect buyers, not sellers. They can send sellers back to square one at the last minute—an incredibly costly, time-losing proposition. One of the ways we show you how to sell a house faster is by eliminating contingency clauses. Since we buy houses as-is, in any condition, we're not worried about little issues that we might need to fix post-sale. On the contrary, we are all about fixing up houses, renovating them, and then re-selling them in the future. As such, we don't build contingency clauses into our contracts and never back out of deals at the last minute.
Slow closings. How we sell a house fast depends in large part on the closing process. Closing typically takes a month or more, which leaves a lot of time for sellers (and buyers) to play an unnecessary waiting game. The reason for the lengthy wait is mortgage financing, which takes a long time to get approved and to process through the system. We pay cash for properties in Cambridge, which means our purchases don't rely on approved financing (or, for that matter, on time-consuming appraisals or home inspections). As a result, we can typically close a deal in as little as one week.
Learn More about How to Sell a House by Owner Fast: Contact Home Flippers Canada Today!
Are you interested in learning more about how to sell your house fast in the Greater Toronto Area? As you can see, there are a lot of benefits to be gained by avoiding the standard real estate market and selling to Home Flippers instead. We buy and sell properties in Toronto and surrounding areas, from Kitchener to Cambridge to Waterloo. If you have any questions for us, or if you want to get started on the sale process, get in touch today.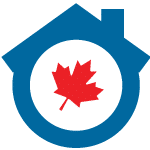 Whether you want to sell your home quickly because you are ready to retire, need to relocate, you have to pay off debt, or you simply do not want to deal with the admin that comes with real estate agents, why not consider our services? Get your FREE, No Obligation Cash Offer.

We Buy Properties (As-Is)
Fast, Easy, No Hassles!
We Buy Properties (As-Is) Fast, Easy, No Hassles!
Fill Out The Form To Receive
Your Quick Cash Offer Today!
Why Choose Cash House Buyer over realtor?
Working with Home Flippers has some distinct advantages over selling through a real estate agent. We are not real estate agents; we are investors who buy houses for cash fast.
Some of the benefits of working with us are:


Fast closings. We can often close in as little as seven days because our purchase does not depend on approved financing, home inspections, or appraised values.
Selling "as is." We buy homes in any condition, so you won't have to worry about costly repairs or upgrades that would typically be required.
No need to move before selling. Your house won't need to be "kept "show ready" for months while you live somewhere else, shouldering the cost of  monthly payments.
Avoid contingency clauses. House contracts are notorious for "back out" clauses that protect buyers but not sellers. With Home Flippers, you won't have to worry about the sale falling through at the last minute.
Get Your Cash Offer Today!