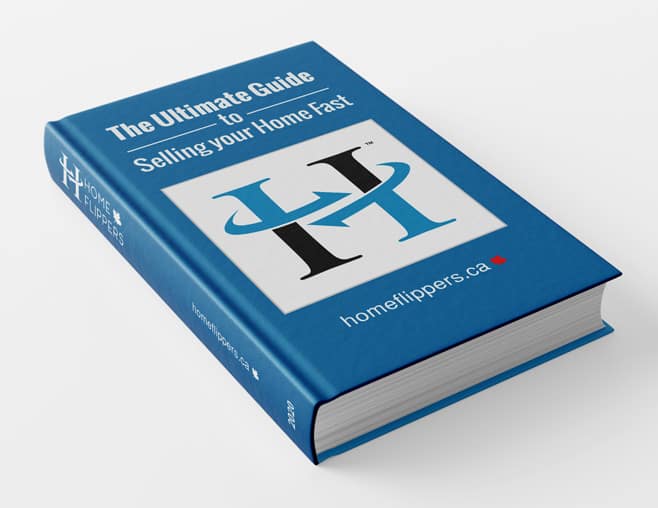 Complete Guide on How to Sell Your House Privately in Ontario
Your property is undoubtedly one of your most valuable assets. You might have been building equity in your home for decades, hoping to gain a significant return on investment (ROI) when the time comes to sell. However, when you start looking into how to sell a house, you might be in for a surprise. Lawyer, estate agent, and, potentially, surveyor fees can add up fast. For that reason, you might want to learn how to Sell Your House Privately in Ontario.
Selling your house privately can be more challenging than enlisting help, especially because you're missing out on the skills that estate agents bring to the table. However, if you can pull it off, you can reduce the cost of selling your property dramatically.
So, how do you do it? Read our comprehensive guide on selling your home privately in Ontario to maximise your ROI. In some cases, you can remove a lot of hassle from the process with a few tips.
Selling Your Home Privately: Why Do People Do It?
There's no denying that there's a learning curve in place regarding selling a house privately. You need to familiarise yourself with the legalities and avoid costly mistakes that could make the process a waste of time. So, why do people choose to sell a house privately?
Here are a few reasons:
To save on estate agent commission fees, which can be between 3 and 6% of a home's asking price.
Homeowners can take responsibility for viewings and plan them according to their schedule.
Some people have little equity in their home, meaning that they'd profit little or not at all if they paid estate agent fees.
To gain more wriggle room regarding the negotiations without having to worry about commission fees.
As challenging as selling a house privately in Ontario can be, including for suburbs such as Kitchener, Cambridge, and Waterloo, it is possible, and there are straightforward ways to accomplish the task. Before we explore all your options, let's discuss a few key things that you need to know.
Selling My House Privately: What You Need to Know First
First, we should mention that whether you sell privately or use an agent, you'll need a lawyer to finalise the sale. Whether you're selling or buying a house privately, you'll require a legal professional to:
Determine the closing costs once the deal closes
Ensure that the sale terms and agreements are legal
Collect the agreed-upon money at the time of closing
Prepare deeds and other legal documents
Ensure that the seller meets all their legal obligations
Liaise with third parties, such as the buyer's lawyer
All the information above applies to traditional methods of selling a home privately. Fortunately, there are ways to sell your property without having to deal with lawyers, which we'll discuss later in this article.
How to Sell Your House Privately in Ontario
If you wish to sell your property privately, you should closely follow the traditional home-selling processes to maximise your chances of success—after all, you don't want your home to be on the market for months if it means continuing with your mortgage payments. You could end up spending more than you would have spent on a real estate agent.
First, unless you're interested in selling your home for cash to a team of flippers, you should be aware that privately selling a home requires a significant time commitment. Nevertheless, securing a fair price for your house without help is possible if you follow these steps:
1. Prepare yourself
You need to make living plans for when you secure a sale. Also, you might want to obtain a pre-approved mortgage on your next home to gain an idea of how much you profit you need to make from the sale of your current property.
You should also ensure that your home is in top shape. In Ontario, GTA and surrounding cities Mississauga, Brampton, Oshawa, Newmarket, Ajax, Hamilton, Kitchener, Cambridge, Waterloo you're legally required to disclose certain issues, including:
Asbestos
Mould
Structural damage
Damaged or leaking roof
If such problems are evident to you, you need to notify the buyer before the sale.
2. Maximise your home's value
Naturally, you'll want to secure a fair offer for your home, particularly if it's a new-build house in pristine condition. You don't need to deplete your savings to increase your home's value. Some basic enhancements include:
Give your home a fresh paint job
Clean all your carpets, preferably using professional equipment
Make sure that natural light can flood your home during viewings
Clear out the clutter
Organise your kitchen and bedroom drawers and cupboards
Eliminate any odours from pets or cigarettes
Pay attention to your home's façade–it's the first thing that people see when buying a house privately
Within the space of a day or two, you can boost your home's appeal and potentially increase its value by following these steps.
3. Determine your home's asking price
You won't have much of a chance of learning how to sell your house privately if you don't know what it's worth. Usually, an estate agent will determine its value, or you will decide to hire a surveyor to gain an impartial insight into the equity that you could receive. If you want to avoid those fees, you can set your home's price by:
Researching home listings in your area
Finding out how much a property such as yours usually sells for
Determining how long it usually takes for somebody to sell a home in GTA, London, Cambridge, Waterloo, or Kitchener
You should also investigate homes that fail to attract a buyer. Try to find out the most common mistakes regarding pricing so that you can avoid doing the same—nobody wants their home on the market for months or even years.
4. Put your property on the market
Now that you've boosted your home's appeal and calculated a realistic asking price, it's time to start marketing your property, which starts with putting it up for sale. You might want to list your house on as many advertising platforms as possible, maximising the number of online views. However, if you want online views to become real viewings, you need to:
Take high-quality images using a wide-angle lens, and ensure that the lighting brings out the best in every room
Write an engaging description of your home that clearly targets the type of person who's most likely to be interested
Place a 'For Sale' sign in front of your home, ensuring that it's easy to see
List your property on online directories as well as in local newspaper listings
Pay attention to the details, and you should be able to entice plenty of viewers, which leads us to your next step for how to sell a house privately.
5. Control the viewings
Once you start getting viewings, it's time to put your marketing and salesperson skills to work. We recommend making it clear that you only accept private viewings, as this procedure enables you to be as accommodating as possible with each person you greet. You can also book viewings around your schedule.
Here are a few tips to help you boost the chances of success when showing people around your home:
Consider home staging, or the process of preparing every room to help people imagine themselves living there
Have something delicious cooking in the oven
Consider keeping the pets outdoors temporarily
As with your photos, make sure natural light can flood your home when people visit
Home staging is a proven strategy to help sellers secure a speedy sale and a fair offer. Consider taking it seriously if you want to maximise your ROI.
6. Receiving offers
Receiving offers might sound exciting. Unfortunately, it can be one of the most time-consuming tasks in the process, and you'll certainly require a lawyer's help. When combing through the terms of offers, you should look for:
Down payment
Price offers
Deposit
Terms and conditions
Exclusions and inclusions
Closing date
Date of offer acceptance
There's a lot of legal jargon to digest when studying offers, which is why legal fees are–unfortunately–usually unavoidable.
An Alternative Option: How Else to Sell a House Privately Fast in Ontario
In some cases, selling your home privately instead of using an estate agent can help you to increase your profits from its sale. However, there may be cases in which selling a home privately is extremely challenging or impossible, such as:
You don't have the time or resources to revamp or clean your home
Your property has been disused for years and requires extensive repairs
The paperwork involved in the process is too time-consuming
Buyers keep backing out of bank loans
People withdraw their offers
You need to sell your home as quickly as possible
You can't afford to maintain an inherited property
You're going through a separation or divorce and dividing your assets promptly is crucial
You're behind in payments
You have difficult tenants in place
If any of the above circumstances apply to you, you might be wondering, "Can I still sell my home privately, quickly, and for a fair price?" Fortunately, there is a way, and it's the easiest option of all.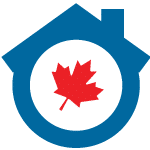 Whether you want to sell your home quickly because you are ready to retire, need to relocate, you have to pay off debt, or you simply do not want to deal with the admin that comes with real estate agents, why not consider our services? Get your FREE, No Obligation Cash Offer.

We Buy Properties (As-Is)
Fast, Easy, No Hassles!
We Buy Properties (As-Is) Fast, Easy, No Hassles!
Fill Out The Form To Receive
Your Quick Cash Offer Today!
Why Choose Cash House Buyer over realtor?
Working with Home Flippers has some distinct advantages over selling through a real estate agent. We are not real estate agents; we are investors who buy houses for cash fast.
Some of the benefits of working with us are:


Fast closings. We can often close in as little as seven days because our purchase does not depend on approved financing, home inspections, or appraised values.
Selling "as is." We buy homes in any condition, so you won't have to worry about costly repairs or upgrades that would typically be required.
No need to move before selling. Your house won't need to be "kept "show ready" for months while you live somewhere else, shouldering the cost of  monthly payments.
Avoid contingency clauses. House contracts are notorious for "back out" clauses that protect buyers but not sellers. With Home Flippers, you won't have to worry about the sale falling through at the last minute.
Get Your Cash Offer Today!