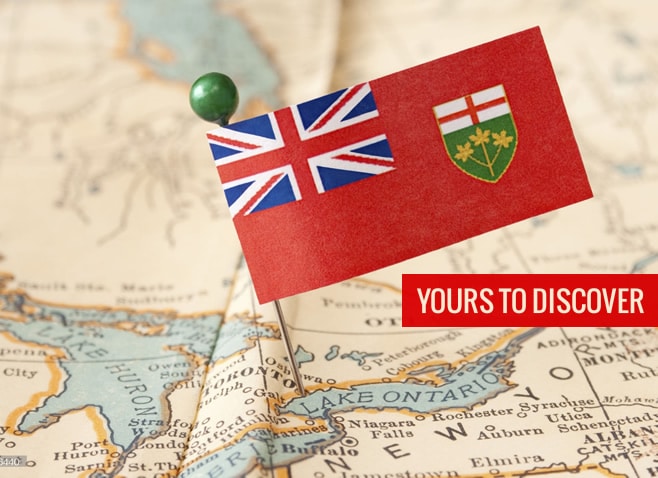 Reasons Why You Should Downsize and Sell Your Home Fast in Ontario
Have you recently looked around and realized that you have more house than you need? One solution is to sell your home fast and downsize to a smaller place. There's a new push for downsizing and minimalizing the way we live, and homeowners are discovering that bigger isn't necessarily better. Besides, there are many reasons to downsize to a smaller home. Whether you are moving because you must or because you want to, decreasing your home's size can help you in numerous ways. Here are a few good reasons to make the switch to a cozier lifestyle.
To save money
The more space you have, the more things you'll need to fill it up. A large house can look bare without enough furniture and accessories, so you'll have to spend more to make your home comfortable and inviting. One of the nice things about a smaller home is that you can stop wasting money on furniture, appliances, electronics, and accent pieces that are mainly used to fill space rather than provide a vital function. When you downsize into a smaller home, you can re-prioritize, purge the clutter, and only bring what's essential in your day-to-day life.
To be happier
Your lifestyle likely varies from your neighbors', but many homeowners would agree that smaller homes allow families to bond and spend time together more readily than large, sprawling floor plans. Smaller homes help create an environment where residents pare down their belongings, get organized, and make compromises over living arrangements, sharing storage space, and generally making the home feel cozy rather than cramped. Instead of viewing a smaller home as a downgrade, try to see it as a way to live a simpler and happier life.
To save energy
Anyone who has lived in a large home knows that one of the downsides is the cost of energy. From heating and cooling to lighting to water in multiple bathrooms, it can cost quite a bit to run a larger house. A smaller home can help you lower your energy costs, especially in the summer and winter, while you also reduce your carbon footprint, helping to protect the planet. If you would like to know more about how downsizing and using energy-efficient appliances could benefit you, try contacting your local energy provider. They may be able to provide you with an audit of your current energy usage and a savings estimate.
To free you up for traveling
One thing that you may not have considered is that when you travel, your house requires much work before you leave. From making sure that your grounds are maintained to ensuring that security systems are adequately monitored, the tasks that surround travel can be a real burden. If you live in a smaller home, there is less to do before you depart, even when you're leaving for an extended period. If you're downsizing to an apartment, leaving town may be as simple as packing a suitcase and locking the door.
To start a new chapter
For many people, selling their home and downsizing to a cozier space is a way to start over and begin a whole new chapter. Whether you are an empty nester whose adult children have finally moved out or you have suffered the death of a partner, downsizing can be a way of starting your new life in a new place. A smaller home means less upkeep and less stress. You might even choose a condominium, apartment, or small house with a homeowners' association to help maintain the grounds and other amenities so that you can enjoy your home instead of worrying about maintenance all the time.
To live in an urban area
A small apartment in a bustling city can feel much posher and more inviting than the same apartment in the suburbs. Why? Because, for some people, there's just something irresistible about being in the city – where everyone has a smaller home than they might otherwise. You can make the most of your urban abode by using lighting, multi functional furniture, colour, and texture. Not to mention that many people prefer to live in the city for the significant convenience and walkability. You may not have the luxury penthouse of your dreams, but you can significantly enjoy life in your urban loft and get into the spirit of downtown living.
To stay out of debt
While this may not be the case for every homeowner, many can avoid overspending, overcharging, and overbuying by paring down their lifestyle. A smaller home can help you adhere to your budget and avoid those pricey shopping sprees because you won't have enough space to hold all those new belongings. If you're trying to save money and live debt-free, think about the benefits of downsizing your home. Your future self will thank you.
To enjoy the advantages of smaller living
There's no more effective way to streamline your life than to downsize to a smaller home. Many homeowners would agree that having a larger home means more stress, more upkeep, and more expenses. From cleaning and maintenance to indoor and outdoor furnishing, all that goes into living in a large home can result in a ton of stress. If you are interested in exploring a more minimalist lifestyle, downsizing your home is an excellent first step. You may be surprised to see how much decreasing your daily chores and maintenance will free up time to spend with your family, enjoy leisure activities, or simply take pleasure in your home rather than being frustrated with it.
Sell your home fast
If you like the idea of simplifying your life by downsizing to a smaller home, there's no reason to wait. At Home Flippers, we buy houses for cash in as-is condition. If you can't or don't want to go through the considerable hassle of selling your house the traditional way, we can help. Regardless of your home's condition, we can make you a fair cash offer and buy your home in the time frame you specify. Contact us today to learn more and get the process started.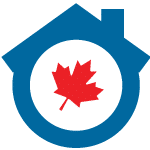 Whether you want to sell your home quickly because you are ready to retire, need to relocate, you have to pay off debt, or you simply do not want to deal with the admin that comes with real estate agents, why not consider our services? Get your FREE, No Obligation Cash Offer.

We Buy Properties (As-Is)
Fast, Easy, No Hassles!
We Buy Properties (As-Is) Fast, Easy, No Hassles!
Fill Out The Form To Receive
Your Quick Cash Offer Today!
Why Choose Cash House Buyer over realtor?
Working with Home Flippers has some distinct advantages over selling through a real estate agent. We are not real estate agents; we are investors who buy houses for cash fast.
Some of the benefits of working with us are:


Fast closings. We can often close in as little as seven days because our purchase does not depend on approved financing, home inspections, or appraised values.
Selling "as is." We buy homes in any condition, so you won't have to worry about costly repairs or upgrades that would typically be required.
No need to move before selling. Your house won't need to be "kept "show ready" for months while you live somewhere else, shouldering the cost of  monthly payments.
Avoid contingency clauses. House contracts are notorious for "back out" clauses that protect buyers but not sellers. With Home Flippers, you won't have to worry about the sale falling through at the last minute.
Get Your Cash Offer Today!