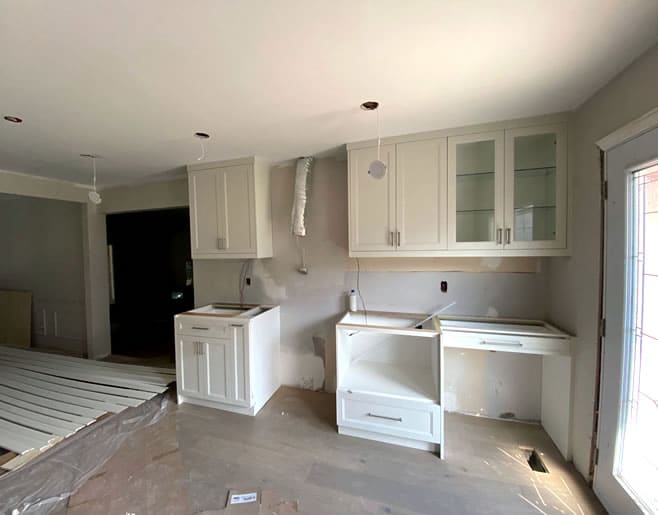 How Costly Are Home Repairs?
How a Cash House Buyer Can Ease the Stress of Costly Home Repairs
When you're ready to sell your home, the cost associated with home repairs can be a burden making it important to consider selling it to a cash house buyer such as Home Flippers. Home Flippers coordinates with you to sell your home for cash through a fast and easy process. This method helps to avoid the frustration of worrying about paying for expensive home repairs and, instead, puts money in your pocket.
Top Costly Home Repairs
It's no secret that it takes a lot of time and money to keep any house in good shape. Unfortunately, certain repairs will undoubtedly need to get done in your home, which can end up costing an arm and a leg. Here are a few examples:
• Roof replacement
When there is an issue with your roof, a rainy day outside could quickly turn to a rainy day inside. Unfortunately, you will often need several pieces of material for repairs. Also, depending on the roof's size and the extent of the damage it could take several days to complete the work, resulting in you spending anywhere between $3,000 to $9,000 on repairs.
• Remediation for mold
The existence of mold is not something that happens quickly; however, its presence could adversely impact every family member. There are serious health concerns that could arise as a result of mold being found in your home. Sadly, removing mold from your home is not always an easy process. The cost associated with its removal depends on the extent of the spread of mold and your home's size. It's also possible that you may need to spend additional money for your family to stay in a hotel for a couple of days while the work is done. The average cost for mold remediation is typically between $3,000 and $4,000, but this price point could fluctuate depending on the extent of the damage.
• Replacing a central air conditioning unit
Air conditioning is a must-have utility during the dog days of summer. When your central air conditioning unit isn't working, you and your family are sure to feel the effects. If you cannot repair the unit, there is a possibility that you could spend upwards of $11,000 to purchase and install a new one. Additionally, if your old unit was out of date, you may need to spend more money to update the ductwork in your home to accommodate a new one.
• Septic system repairs and replacement
Repairing or replacing a septic system is one of the costliest expenses a homeowner may incur. Unless your property runs along a public sewer line, you will need to rely on your septic system heavily. Similar to any other fixture in your home, your septic system will decay over time. The cost associated with replacing your septic system can range anywhere between $5,000 and $12,000 depending on your property's size.
• Waterline issues
Water is another essential aspect of running your home. The water lines that run beneath and through your property are always susceptible to damage. It's not uncommon for a water line to sustain damage due to growing tree roots or general wear and tear due to age. When a water line malfunctions, you will not only have to spend money to replace it, but you will likely need to spend money to repair any damage that happens on your property as a result of the break.
• Damage to the foundation of your home
When there is an issue with your home's foundation, there is the possibility that your entire house may be compromised. There are several reasons why there may be a crack the foundation. The average cost to fix structural issues and ensure that your foundation remains intact can range anywhere between $5,000 and $15,000.
How the Process Works
Working with our team is straightforward. When you're ready to sell your home, you simply reach out to us so that we can set up a time to come and view your property. After a quick assessment, we will make you an offer for your home as is within 24-hours. We will extend a no-obligation cash offer which you can take your time to consider. If you would like to move forward, we will draw up all the paperwork for you and hand you a cash payment.
Call Home Flippers Today
The Home Flippers team helps to remove the stress that is often associated with selling a home. Instead of concentrating on fixing certain features of your house and property, we provide you with an easy cash transaction regardless of the condition of your home.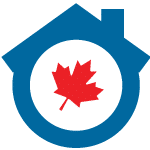 Whether you want to sell your home quickly because you are ready to retire, need to relocate, you have to pay off debt, or you simply do not want to deal with the admin that comes with real estate agents, why not consider our services? Get your FREE, No Obligation Cash Offer.

We Buy Properties (As-Is)
Fast, Easy, No Hassles!
We Buy Properties (As-Is) Fast, Easy, No Hassles!
Fill Out The Form To Receive
Your Quick Cash Offer Today!
Why Choose Cash House Buyer over realtor?
Working with Home Flippers has some distinct advantages over selling through a real estate agent. We are not real estate agents; we are investors who buy houses for cash fast.
Some of the benefits of working with us are:


Fast closings. We can often close in as little as seven days because our purchase does not depend on approved financing, home inspections, or appraised values.
Selling "as is." We buy homes in any condition, so you won't have to worry about costly repairs or upgrades that would typically be required.
No need to move before selling. Your house won't need to be "kept "show ready" for months while you live somewhere else, shouldering the cost of  monthly payments.
Avoid contingency clauses. House contracts are notorious for "back out" clauses that protect buyers but not sellers. With Home Flippers, you won't have to worry about the sale falling through at the last minute.
Get Your Cash Offer Today!