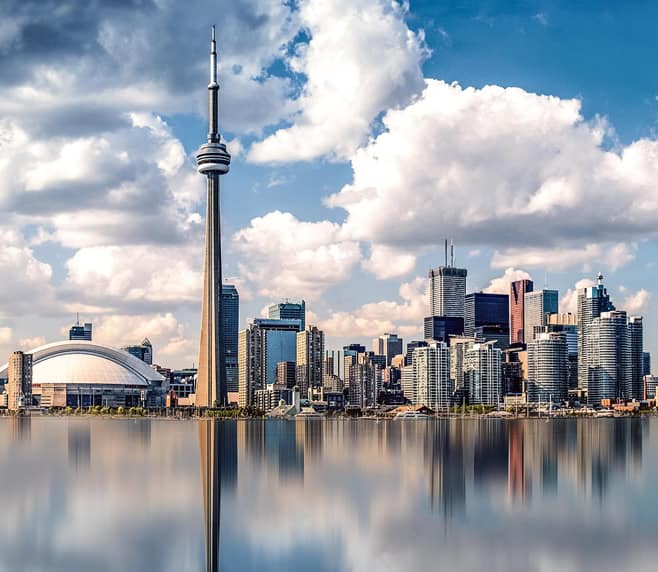 Tips how to sell your Toronto house fast and for top dollar
Whether you're selling your GTA home in a buyer's or seller's market, one thing matters: how to sell your Toronto home fast and for top dollar. The basics of how to make your home sell fast don't change, regardless of the market. Another truth of selling your home is that you will attract the most potential buyers within the first few weeks that your home is on the market, so it pays to know some of the ways to sell your home fast.
At Home Flippers, we help homeowners sell their properties quickly and stress-free, with cash offers, fast closings, as-is condition okay, and no-obligation consultations welcome.
Top Tips to Sell Your Home Fast
People need to sell their homes fast for many different reasons. You may be relocating for work, trying to avoid paying for massive repairs, or to avoid foreclosure, to name just a few; we can help you with all of these situations. Here are some of our best tricks to sell your home faster.
Make sure that you're ready to sell. Starting the process of selling your home could be a waste of time if you aren't prepared. Ask yourself if you have enough equity in the house to sell, whether you can afford the costs associated with selling, whether selling is the smartest financial move, and if you are emotionally ready to leave your home behind.
Choose the right time to sell. If you're trying to figure out how to sell your home fast and for top dollar, one crucial factor is selling at the right time. In general, spring and summer are the best times to sell, as many families are trying to relocate before the new school year starts and while the weather is pleasant. However, if your needs mandate that you must sell as soon as possible, then the right time is now.
Make minor upgrades to your home. There is no need to go overboard on major remodels, and you most likely won't get your money back on these, nonetheless. However, a fresh coat of paint, a new lamp or two, a new shower curtain, and new kitchen cabinet hardware can go a long way to transforming your space.
Decide on the best price for your home. One of the most important tips to help sell your home faster is to price it right. Pricing a home is as much an art as it is a science, with considerations including what you need to make, what the market will handle, other home values in your neighborhood, and any upgrades you've completed.
How to Stage Your Home to Sell Fast
Do staged homes sell faster? There's no question about it. Properly staging a home gives your prospective buyers a glimpse of your home at its best and allows them to imagine themselves living there. The buyers who will visit your property are accustomed to seeing picture-perfect houses on their search for a new home, so it's important to learn a few "selling your home fast" tips when it comes to staging. Here are a few to get you started.
Start with curb appeal. The outside of your home is the first thing your potential buyers will see. If your home's exterior doesn't look its best, buyers will pass it by. Consider getting the lawn in good shape, refreshing mulch, trimming hedges, pressure-washing walkways, and painting shutters. You might also consider planting flowers near the front door for added life.
Get rid of clutter. You can't make your house look neat, clean, and inviting if it's full of visually distracting clutter—the emptier your house, the better, except for essential furniture and accent pieces. Your potential buyers will want to look in the closets, so don't stuff everything in there; box it up and remove it from the house. Then, do a deep cleaning to ensure that every room is top-to-bottom sparkling clean.
Let the light in. Buyers like to see bright, spacious rooms, which means that your lighting is a key factor in staging your house. Be sure to pull back curtains and open blinds before a showing. Check that your light fixtures are clean, lampshades are dusted and in good repair, and all bulbs are working. Keep in mind that the whiter the light in your home, the more it will look like daylight.
Consider removing and/or renting furniture. In general, it's a good rule of thumb to remove about half the furniture from your house before showing it. This approach will make your home appear larger and more appealing to most buyers. If your furniture has seen better days, consider putting it in storage and renting new pieces to help you stage. This is also a good opportunity to go ahead and replace it if you'll be getting new furniture for your new home.
Add a few little extras. Once your house is decluttered and cleaned, you've arranged the furniture attractively, and your exterior spaces look their best, add a few finishing touches to your rooms. Fresh flowers in vases, clean folded towels in bathrooms, a bowl of fresh fruit on the kitchen counter, and a subtle but inviting scent are all excellent ways to draw people in and make them feel at home.
Common Mistakes People Make When "I Need to Sell my Home Fast"
If you're looking for tips on how to sell your home fast, then you may have specific reasons that you need the selling process to go as quickly as possible, or you may just want to get it done efficiently for your convenience and peace of mind. Either way, there are plenty of things you can do to sell fast – but make sure these common mistakes are not among them.
Underestimating the costs of selling. Many people assume that selling to investors is a bad choice because they believe that they can get more on the open market. However, the costs of selling a home through a real estate agency can be substantial – as much as 10% of the sale price or more when you consider agent commissions, repairs, and closing costs, to name just a few.
Setting an unrealistic price. The price the market will pay and the amount you want may be two very different numbers. The sweet spot when setting your price is somewhere between too high and too low. Too high, and your home will take too long to sell, too low, and buyers will wonder what's wrong with it.
Making costly renovations or ignoring important repairs. There is a long list of items that could turn buyers off, and high on the list are maintenance issues and needed repairs. You should prioritize the most glaring issues, including broken items and problems that affect the safety or functionality of your home. Also, don't worry about completing expensive renovations – some buyers prefer to do it themselves.
Limiting showings. When your home is on the market, it's essential to make it available when your agent wants to show it. That might mean leaving at dinnertime for a private showing or vacating for most of the day for a weekend open house. You want to accommodate as many potential buyers as possible, even when it's inconvenient.
Selling your house is a major undertaking, but it doesn't have to involve stress, frustration, or aggravation. Home Flippers can take all the hassle out of the situation and make you an offer on your home as-is in no time.
About Home Flippers
Home Flippers is a Toronto-based, family-owned business that helps people in stressful situations. If you've been thinking, "I need to sell my home fast," we can help. Our passion is giving homeowners the opportunity to sell their properties fast, as-is, without stress, and for cash. You won't need to do any renovations or repairs. Our goal is to help make your situation as easy as possible and we buy houses in all conditions. Even if your home needs a lot of Tender, Loving Care (TLC), we can still take away your problems fast.
Whether you're getting a divorce, have inherited a house you don't want to keep, are experiencing financial issues, or need to relocate quickly for your job, we're here for you. Don't hesitate to contact Home Flippers to discuss the details of your house and your needs and schedule a time for us to come out and view your property.
We look forward to helping make your life a lot easier.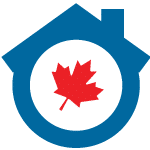 Whether you want to sell your home quickly because you are ready to retire, need to relocate, you have to pay off debt, or you simply do not want to deal with the admin that comes with real estate agents, why not consider our services? Get your FREE, No Obligation Cash Offer.

We Buy Properties (As-Is)
Fast, Easy, No Hassles!
We Buy Properties (As-Is) Fast, Easy, No Hassles!
Fill Out The Form To Receive
Your Quick Cash Offer Today!
Why Choose Cash House Buyer over realtor?
Working with Home Flippers has some distinct advantages over selling through a real estate agent. We are not real estate agents; we are investors who buy houses for cash fast.
Some of the benefits of working with us are:


Fast closings. We can often close in as little as seven days because our purchase does not depend on approved financing, home inspections, or appraised values.
Selling "as is." We buy homes in any condition, so you won't have to worry about costly repairs or upgrades that would typically be required.
No need to move before selling. Your house won't need to be "kept "show ready" for months while you live somewhere else, shouldering the cost of  monthly payments.
Avoid contingency clauses. House contracts are notorious for "back out" clauses that protect buyers but not sellers. With Home Flippers, you won't have to worry about the sale falling through at the last minute.
Get Your Cash Offer Today!