More Reasons You Should Consider Selling Your Home Yourself in the GTA
In our first blog post, we discussed some of the most common reasons motivated sellers choose to sell their homes themselves—that is, without the help of an agent, directly to us, in any condition and for a cash offer. Here are even more reasons you may want to consider selling your home without going through an agent.
Avoid Getting Your Home Repossessed
If you haven't been able to keep up with your mortgage payments and are undergoing the major stress of having a lender threaten to repossess your home, selling to an investor. In the GTA may be a quick and painless way out. When power of sale is in the cards for you, you may be worried about seriously damaging your credit score, or worse, finding yourself without a place to live.
Not so fast—the situation may not be as desperate as you think. If you're willing to accept a slightly lower price, selling directly to an investor can keep you from hitting financial rock bottom.
You're The Boss
Working with an agent means they call the shots when it comes to showings, which can prove to be a major inconvenience. You'll have to work to keep your home presentable the entire time it's on the market, since said showings may occur on short notice, with little regard for your schedule.
Selling your home yourself means you get to maintain your privacy and regular pace of life. And since you'll likely be able to sell your home as-is for a cash offer, you'll save yourself the trouble of costly renovations and the stress of waiting for a buyer to secure financing.
Negotiate On Your Terms
You have your best interests in mind, but this may or may not be the case for a real-estate agent—even a seemingly trustworthy one. If your goal is a quick sale, and theirs is to make as much as possible from a commissions fee. They may hold fast to a price where you may have been willing to negotiate. And since your agent doesn't have to pay for renovations and inspections, they may encourage you to sink serious money into fixing your home so that they can fetch a higher sell price, when in fact you may have been better of selling as-is for a cash offer.
Quick, Near-Guaranteed Closing
While the traditional sales route typically involves months of waiting between the time an offer is made and the closing date—all while you worry about whether your buyer can secure the financing they need—selling directly to an investor takes only a fraction of the time. Cash deals between sellers and investors rarely fall through, since you bypass all the bureaucratic red tape typically associated with selling a house.
If you're leaning towards selling your home yourself directly to an investor but aren't completely sure, or you're worried about doing so correctly and efficiently, please don't hesitate to get in touch with us.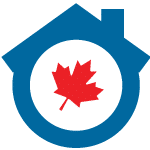 Whether you want to sell your home quickly because you are ready to retire, need to relocate, you have to pay off debt, or you simply do not want to deal with the admin that comes with real estate agents, why not consider our services? Get your FREE, No Obligation Cash Offer.

We Buy Properties (As-Is)
Fast, Easy, No Hassles!
We Buy Properties (As-Is) Fast, Easy, No Hassles!
Fill Out The Form To Receive
Your Quick Cash Offer Today!
Why Choose Cash House Buyer over realtor?
Working with Home Flippers has some distinct advantages over selling through a real estate agent. We are not real estate agents; we are investors who buy houses for cash fast.
Some of the benefits of working with us are:


Fast closings. We can often close in as little as seven days because our purchase does not depend on approved financing, home inspections, or appraised values.
Selling "as is." We buy homes in any condition, so you won't have to worry about costly repairs or upgrades that would typically be required.
No need to move before selling. Your house won't need to be "kept "show ready" for months while you live somewhere else, shouldering the cost of  monthly payments.
Avoid contingency clauses. House contracts are notorious for "back out" clauses that protect buyers but not sellers. With Home Flippers, you won't have to worry about the sale falling through at the last minute.
Get Your Cash Offer Today!