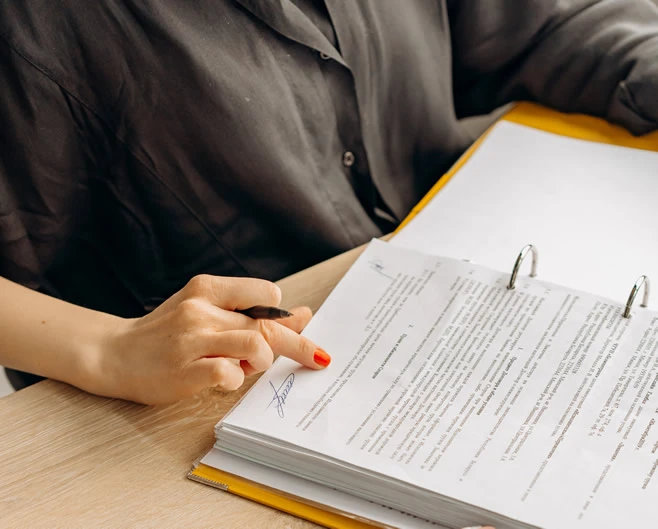 What Paperwork is Needed to Sell a House Without an Agent?
When it comes to selling your home, there are numerous avenues you can take, including using a real estate agent, a private sale or selling to an investor.
If you're thinking " how do I sell my house without a real estate agent? " so you can take advantage of the cost savings and benefits, ensure that you are aware of the paperwork you need to gather before you even put your property on the market.
You should create an information file with your important paperwork which will help you keep better organized. The more organized you are then, the better chance you have of successfully selling your home. If you can provide potential buyers accurate and detailed documents about your property you may also increase your chances of a quick sale. Here is our detailed list of essential documents you should acquire if you choose to sell your house without a real estate agent:
Original Sales Contract
Having your original sales contract from when you purchased the property helps a buyer to know more about the terms and conditions of the home when it was transferred to you. You can readily answer the buyer's questions about the "who, what, when, where and why", and refresh your memory about any property disclosures made before you bought the house.
Property Appraisal
If it has been a while since you brought your property and the value may have changed over the years, be sure to get a professional property appraisal so that you can list your home at market value and have a report so that you can show potential buyers that you are asking a fair price.
Property Inspection
Most potential buyers want a property inspection report to know the state of the house before purchasing. It is also an excellent way of knowing whether you might have to end up adjusting your sale price to account for any repairs. If you are upfront with the buyers about what the inspector found and can readily show them the inspection report, you can reduce the time it normally takes to close a deal.
Property Tax Receipts
Obtain your property tax receipts so that buyers can see that payments are up to date. This document also gives them a chance to see how much they will need to pay every year once they own the property.
Home Repair and Maintenance Records
This paperwork shows the hard work you have put in to take care of the property, and it also lets buyers know what work you had done and when. You should be able to show records such as roof repairs, chimney cleans, gutter cleans and more. If you have made capital improvements to your home then be sure to provide documentation as these renovation projects will affect your sale price and will be needed to mitigate capital gains taxes.
Transferable Warranties
Any chattels such as dishwashers and stoves that you are leaving with the house and still under warranty should go to the new homeowner. Be sure to gather the paperwork together and have it ready before listing your homes as this information may be important to potential buyers.
Past Utility Bills
While showing your utility bills is not a requirement, buyers are often curious about how much electricity, water and gas the property will cost each month. Consider having a copy of your records on hand so you can readily answer any questions and give an average cost of your bills.
Homeowners Association
If your property is part of a development with a Homeowners' Association, you should ensure that potential buyers are aware of this detail. They will want to know about certain guidelines including bylaws, rules and regulations, homeowners' dues, and any restrictions. You should have a copy of your homeowners' association guidelines so you can share it with buyers once an offer is on the table.
Purchase Offer and Counteroffer Forms
Once you have a keen buyer you will need to have a purchase offer agreement that lays out the first step in your deal. Should there be any negotiations then you need to have counteroffers documented in writing. Once two parties agree to the terms and sign the document then it becomes a purchase agreement or contract. Depending on your type of home and where you live there may also be other paperwork that your buyer or their lawyer may require before signing a contract.
Other Sale Options
If the idea of selling your house without a real estate agent is your preferred method yet the thought of gathering these various documents is unappealing, then consider selling your house for cash to Home Flippers. We make the process extremely easy and can save you the time, hassle and money it takes to get your house ready to list. You can get the process started by setting up an appointment with our friendly team of professionals. We will take care of the paperwork and gather the information we need about your property. Next, we will visit your home and make a quick inspection before making a fair, no-obligation cash offer. You can save yourself the stress of cleaning or repairing your house as we buy homes in various conditions.
Once you accept our offer, we can close the deal in a time frame that suits you. From taking care of the legal proceedings and financial obstacles including paying you cash for your home, we make the entire process quick, easy and stress-free so you can get on with more important things in life. You can trust our experienced professionals to deliver a quality service as we take the time to get to know our clients and their needs.
Whether you want to save yourself the hassle of arranging paperwork and finding essential documents or love the idea of a fast sale, you can enlist the help of our professionals and sell your home without a real estate agent.
At Home Flippers, We Buy Houses and Condos Fast and Hassle Free.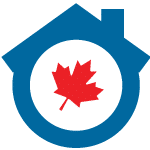 Whether you want to sell your home quickly because you are ready to retire, need to relocate, you have to pay off debt, or you simply do not want to deal with the admin that comes with real estate agents, why not consider our services? Get your FREE, No Obligation Cash Offer.

We Buy Properties (As-Is)
Fast, Easy, No Hassles!
We Buy Properties (As-Is) Fast, Easy, No Hassles!
Fill Out The Form To Receive
Your Quick Cash Offer Today!
Why Choose Cash House Buyer over realtor?
Working with Home Flippers has some distinct advantages over selling through a real estate agent. We are not real estate agents; we are investors who buy houses for cash fast.
Some of the benefits of working with us are:


Fast closings. We can often close in as little as seven days because our purchase does not depend on approved financing, home inspections, or appraised values.
Selling "as is." We buy homes in any condition, so you won't have to worry about costly repairs or upgrades that would typically be required.
No need to move before selling. Your house won't need to be "kept "show ready" for months while you live somewhere else, shouldering the cost of  monthly payments.
Avoid contingency clauses. House contracts are notorious for "back out" clauses that protect buyers but not sellers. With Home Flippers, you won't have to worry about the sale falling through at the last minute.
Get Your Cash Offer Today!