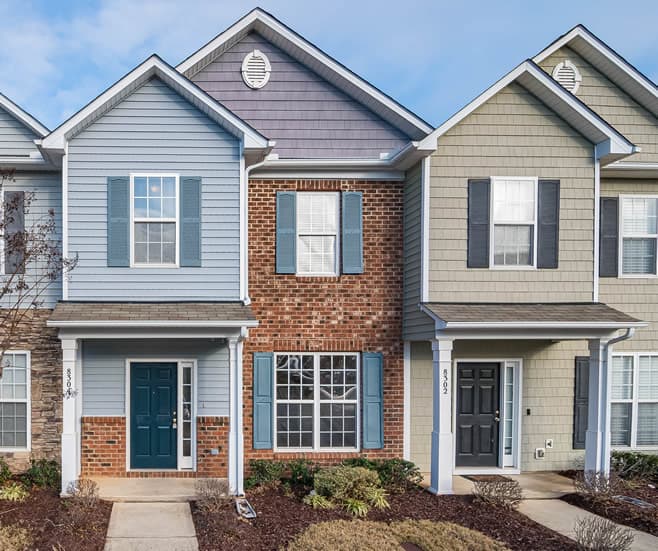 Selling or Buying a Tenanted Property in Ontario
Investing in real estate in Ontario, whether it's in Kitchener, Waterloo, or Cambridge, often involves becoming a landlord.
What happens when you want to liquidate one of your tenanted properties? Or, what if you're interested in buying a tenanted property in Ontario? Is selling or buying a tenanted property in Ontario too much of a hassle?
You can both buy and sell tenanted condos, but it's often a drawn-out and complicated process with lots of red tape. Fortunately, there are many ways to purchase or sell a tenanted property with greater ease. Keep reading, and we'll shed light on your options.
Selling a Tenanted Property in Ontario
In most cases, you'll need to wait until your tenant's contract ends before you can put your property on the market. You might want to hold off on listing your home until your tenants have surpassed their original agreement or currently reside in your property on a month-to-month lease.
When you have a legal right to sell your property, remember the following:
You need to give ample notice to your tenants
By law, you need to give your tenants 60 days' notice to vacate your property if a buyer has already bought your house. That 60 days begins from the first day of the month following the notice issue. So, if you give your tenants notice on the 25th of March, they will have 60 days to vacate starting from the 1st of April.
It's often best to wait until your tenants have vacated before marketing your property
In many cases, you can secure a higher price for a house or condo that is vacant, unless your current tenants have an impeccable taste in style.
You can still request rental payments from your tenants until they leave
Even if you've already sold your property and your current tenants must vacate within 60 days, they still are liable to cover rental payments for the duration of their stay.
You must honour your lease agreement
If your tenant hasn't lived in your property for one year, they have the right to remain in your home until the lease transforms into a month-to-month agreement. After that, you still need to issue them a 60-day notice.
Buying a Tenanted Property in Ontario
If you plan on buying a house with tenants in Ontario, you should remember that unless the tenant agrees to leave, you and the landlord have no power to force them to vacate until their lease-end. Even if you are buying a house with tenants on month-to-month contracts, you'll likely have to wait until their 60-day notice to vacate takes effect.
There are ways that you can assume a property and become the new landlord for the current tenants. You'll need to come to an agreement with the landlord to make this option possible.
Selling a Tenanted Property in Ontario: How Does It Work?
The most common ways to sell a property in Kitchener, Cambridge, or Waterloo include:
Hiring a real estate agent and paying the associated fees
Listing your property without help, though you should remember that you'll be facing fierce competition
Selling your home–regardless of its condition–to the professionals at Home Flippers
If your home is in poor condition, you're struggling to secure a sale, or you need to sell your property quickly, we're here to help. We pay cash for homes, regardless of whether they need extensive work. We don't charge hidden fees, and our quotes are free. Call us now to find out how we can make buying or selling a tenanted home in Ontario straightforward for you.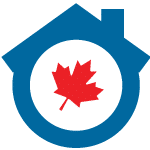 Whether you want to sell your home quickly because you are ready to retire, need to relocate, you have to pay off debt, or you simply do not want to deal with the admin that comes with real estate agents, why not consider our services? Get your FREE, No Obligation Cash Offer.

We Buy Properties (As-Is)
Fast, Easy, No Hassles!
We Buy Properties (As-Is) Fast, Easy, No Hassles!
Fill Out The Form To Receive
Your Quick Cash Offer Today!
Why Choose Cash House Buyer over realtor?
Working with Home Flippers has some distinct advantages over selling through a real estate agent. We are not real estate agents; we are investors who buy houses for cash fast.
Some of the benefits of working with us are:


Fast closings. We can often close in as little as seven days because our purchase does not depend on approved financing, home inspections, or appraised values.
Selling "as is." We buy homes in any condition, so you won't have to worry about costly repairs or upgrades that would typically be required.
No need to move before selling. Your house won't need to be "kept "show ready" for months while you live somewhere else, shouldering the cost of  monthly payments.
Avoid contingency clauses. House contracts are notorious for "back out" clauses that protect buyers but not sellers. With Home Flippers, you won't have to worry about the sale falling through at the last minute.
Get Your Cash Offer Today!