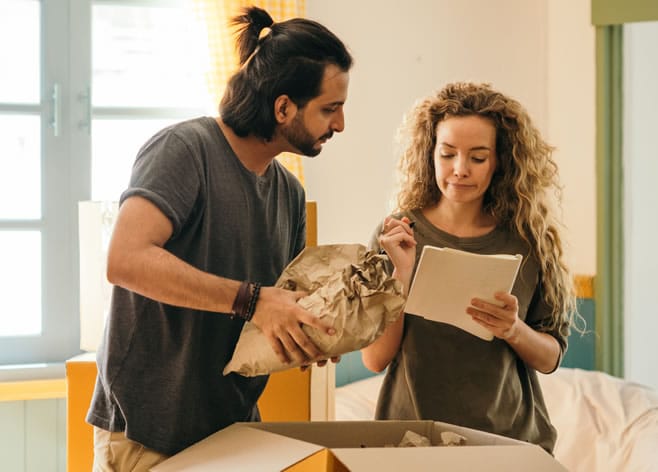 Steps for Selling Your House with Tenants in the GTA
Imagine this scenario: you have a house that you're ready to list for sale and hope to sell the home fast. There is just one small wrinkle with your plan: you are currently renting the house to tenants, and you'd like to start laying the groundwork for a sale before the lease expires.
What do you do?
The first option is to wait until the lease is up, and the tenants vacate the property. In any scenario, selling a vacant home is easier than selling a home with people living in it. With an empty house, there is less cleaning and tidying to do, and scheduling showings is always more convenient because you don't have to make sure everyone is out of the house when the real estate agent comes over to tour the home with prospective buyers.
With all that said, selling a Grand Toronto Area (GTA) house with tenants is far from impossible to do. The first thing to understand is that you cannot force your tenants to vacate the property until the terms of their lease expire. A lease is a binding contract, and just as landlords can demand that tenants pay a penalty if they break the lease early, property owners can find themselves stymied if they make any attempt to force tenants out before the lease has run its course.
Even without breaking a lease, though, landlords can fairly and ethically list a property for sale while tenants are still living on the premises. In fact, in some circumstances, tenants could make it a more attractive buy for another property investor, who could feasibly just buy the house from you, take over the lease and the landlord role, and begin collecting rent. Property investors or prospective property investors who intend to use the property they buy as a rental asset like knowing that there is already a tenant and a source of income from the property. These rules are especially true in a booming real estate market such as the one in the GTA.
If you do decide to try to sell your house while the tenants are still living there, consider these steps:
Consult with a lawyer. It's advisable to know what your legal standing is and what you do or don't have the rights to do. You might consider a brief consultation with an attorney to learn about landlord and tenant laws in the GTA and to find out what your legal footing is.
Review your lease. You will likely take this step during your consultation with a lawyer, but it bears listing here regardless. Again, the lease is your legally binding contract, which means you are lawfully beholden to anything spelled out in it. For instance, the lease may be long-term (usually one year) or short-term (such as month-to-month). With a long-term lease that still has much time left on it, your best bet is probably to try selling the house and get another investor/landlord to take over the lease. With a month-to-month lease, you'll probably want to wait for it to expire before you make a move but will need to give notice to your tenant that you will not be renewing the lease. The amount of notice you must provide should be laid out in the lease. Besides, your lease may include details on the amount of notice you must give to tenants when planning showings, open houses, cleanings, renovations/repairs, or other steps involved in the sale process.
 Notify your tenants. It's a good idea to let your tenants know, both formally (in writing) and informally (phone call or face-to-face conversation) that you plan to sell the property. Especially if you will be doing regular showings, you need to make a plan with your tenants and make sure everyone is on the same page before you move forward. In some cases, your tenant might even be interested in purchasing the property from you.
 Start the marketing process. Once all the legal and ethical pieces of the puzzle are in place, you can start marketing the property. That process might be different depending on your ideal prospective buyer. Marketing to a real estate investor or someone who wants to become a landlord is different from selling your rental as a primary residence for a family, simply because the buyers will be different. You may consult with a real estate professional for tips on the best approach to take either way so that you can sell the home fast to the right buyer.
You can also simplify the process by choosing to sell your property to Home Flippers.
We buy houses as-is (including homes with current tenants) and pay cash, saving sellers the entire process of renovating their property, listing it on the market, showing it to prospective buyers, skip the open house and so on. Best of all, we are a low-stress way to sell a home fast. If you are interested in pursuing this option, we encourage you to contact us today.
Photo by Ketut Subiyanto from Pexels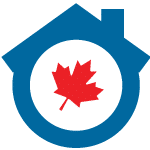 Whether you want to sell your home quickly because you are ready to retire, need to relocate, you have to pay off debt, or you simply do not want to deal with the admin that comes with real estate agents, why not consider our services? Get your FREE, No Obligation Cash Offer.

We Buy Properties (As-Is)
Fast, Easy, No Hassles!
We Buy Properties (As-Is) Fast, Easy, No Hassles!
Fill Out The Form To Receive
Your Quick Cash Offer Today!
Why Choose Cash House Buyer over realtor?
Working with Home Flippers has some distinct advantages over selling through a real estate agent. We are not real estate agents; we are investors who buy houses for cash fast.
Some of the benefits of working with us are:


Fast closings. We can often close in as little as seven days because our purchase does not depend on approved financing, home inspections, or appraised values.
Selling "as is." We buy homes in any condition, so you won't have to worry about costly repairs or upgrades that would typically be required.
No need to move before selling. Your house won't need to be "kept "show ready" for months while you live somewhere else, shouldering the cost of  monthly payments.
Avoid contingency clauses. House contracts are notorious for "back out" clauses that protect buyers but not sellers. With Home Flippers, you won't have to worry about the sale falling through at the last minute.
Get Your Cash Offer Today!