Steps in Selling your Parents home to a Cash Buyer
Can I sell my parents house for cash?
As your parents get older, it is no surprise the extra care needed to help them get through life. As costs start to rise for all the extra care you may be asking yourself whether it might be time to start looking at other viable options. It's always a difficult choice choosing whether a care facility or other types of community living is the way to go and what then to do with your parent's home. Keep reading this article to get great tips on how you would go about selling your parents' house for cash when it's needed.
How long is the whole process to sell a parents house for cash?
Whenever you are selling houses, and the markets aren't too hot it can seem like it takes ages to sell a house. This is no different with your elderly parent's house. Depending on many different factors, each deal can vary greatly in time length until a deal can be reached. Traditionally, the average time is around 3 months or 90 days with little issues and things have gone efficiently. There are also instances when things can move a lot quicker if you choose to go another route with potentially less paperwork. If you choose to go through the traditional model with a real estate agent be ready to wait a long time.
When is the right time for seniors to sell their house?
Buying or selling a house is always a difficult choice especially for older seniors who have many memories over the years in their home. Once the decision is made to sell your house, you still need to go through many layers of paperwork which can get pretty tricky. If you are a child of senior parents trying to sell your parents' house even with power of attorney it can be very difficult. Data shows that the best time to sell your house if you go through a real estate agency is the spring season typically after the winter months but there is never a guarantee of actually selling. Luckily, you have some other options which can be a lot easier and quicker if you are choosing on selling your parents' house. Determining when the right time is to sell will always be hard but many agree it's when your parents can no longer take care of themselves or their home properly alone.
Is power of attorney needed to sell your parents' house?
Power of attorney is very useful when you are trying to sell your parents' house. Getting power of attorney lets you make decision on their behalf but it is important to check and confirm what kind of POA you actually have. Confirm by looking over the details in the documents to see if you are given command and authority in selling a property on their behalf.
Can you advertise the house as for sale by owner of property?
If you are trying to sell as "for sale by owner" you will need to have a valid power of attorney. A POA can go a long way when you are trying to sell your parents' house. If you are on their will it can also help. Having consent given to you would be best but overall posting a house for sale by owner can be difficult to set up. To answer the question on whether you can sell the house as for sale by owner, the answer is yes. However, it is not recommended to sell the house as for sale by owner due to many difficulties in the process.
Can I sell my parents house to cash buyers and is it easier?
For the most best most easiest, stress free solution in selling a property, the best solution hands down is to sell the house to a cash buyer. When you see the other options you will quickly realize whether going through a real estate broker or some other method it is usually complex and very time consuming. The absolute best way to sell your parents' house is to go through a cash buyer. Once you get the proper permission to sell your parents' house the most quickest and hassle free way to sell the house is for cash through an investor. If you have been wondering what to do, look no further as selling the house to a cash buyer is the best and easiest way to do it. The paperwork is fast and secure, and the property will be sold for cash that will go directly to you
Next Steps in Selling my parents house for cash to a cash buyer:
Now that you are ready and informed on what it takes you need to get in contact with an investor who buys homes for cash. You will need to tell them your story and explain in simple terms that you want to sell your parents home to a cash buyer as the traditional real estate method will be too costly and take too long let alone an overall bigger headache. A good investor who buys homes for cash will help you with all the paperwork and make it easy to understand for you. The investor will want to take a look at your house first and foremost and will not care if it is dirty and needs urgent repair. Once they are ready to give you an offer and you accept the paperwork should be done within the week.
This is a stressful time but once your parents' house is sold to cash buyer you will be relieved and will have money in the bank that you need. There are many ways to sell a parents house but the quickest and least headache way of doing it is to sell via obtaining a power of attorney and selling it for cash to an investor. The bottom line is this, if you need to sell a house now then going through a cash buyer is the way to go.
Even if you aren't exactly ready to sell give us a call and we will answer any questions that you may have. Give us a call today for your no obligation cash offer for your home.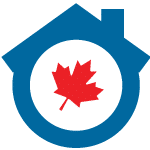 Whether you want to sell your home quickly because you are ready to retire, need to relocate, you have to pay off debt, or you simply do not want to deal with the admin that comes with real estate agents, why not consider our services? Get your FREE, No Obligation Cash Offer.

We Buy Properties (As-Is)
Fast, Easy, No Hassles!
We Buy Properties (As-Is) Fast, Easy, No Hassles!
Fill Out The Form To Receive
Your Quick Cash Offer Today!
Why Choose Cash House Buyer over realtor?
Working with Home Flippers has some distinct advantages over selling through a real estate agent. We are not real estate agents; we are investors who buy houses for cash fast.
Some of the benefits of working with us are:


Fast closings. We can often close in as little as seven days because our purchase does not depend on approved financing, home inspections, or appraised values.
Selling "as is." We buy homes in any condition, so you won't have to worry about costly repairs or upgrades that would typically be required.
No need to move before selling. Your house won't need to be "kept "show ready" for months while you live somewhere else, shouldering the cost of  monthly payments.
Avoid contingency clauses. House contracts are notorious for "back out" clauses that protect buyers but not sellers. With Home Flippers, you won't have to worry about the sale falling through at the last minute.
Get Your Cash Offer Today!