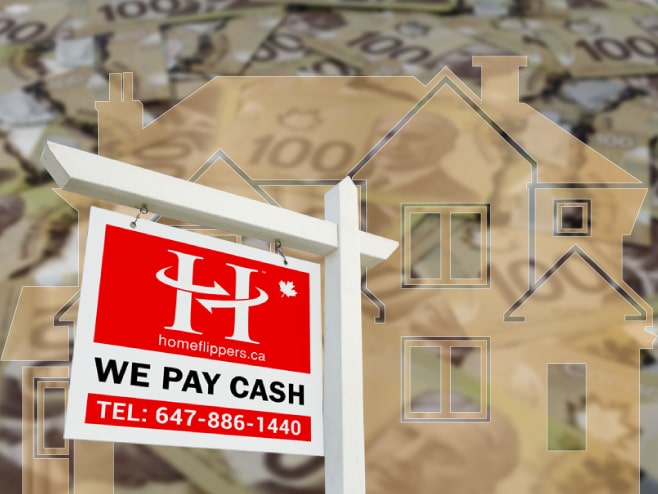 Want to Sell Your House Fast and Get Cash Quickly?
How to Make Quick Cash from Your Home and Turn Your Investment into Profit
Home Flippers is our family business, but it is more than a business, it is also our dream. The core of our vision is to make your dreams come true. It is to lighten the burden of difficult financial times and to give you the solution you seek when you want to make quick cash from your home. Sometimes in life, your future plans unravel due to so many circumstances one simply can't control. During these times, it is good to know you have a trusted partner in the home flipper business. It's the time when you can trust our family to help you to take care of your family.
You Can Call on Us from Anywhere in Ontario
We are proud to say over the past four years, we have only grown from strength to strength. You can rely on us to pay cash for your home wherever it is in Ontario. We managed to help numerous families break free from debt in Whitby, Ajax, Oshawa and the Durham region. We don't always know how we end up in certain situations, but we do know when we must set ourselves free from them. Often the only way is through getting cash and getting it quickly.
A Simple and Easy Process to Follow
When you need cash in exchange for your home, the conventional real estate market is not moving at a fast-enough pace. Your home might require some fixing or a coat of paint, and perhaps this is something you can't afford right now. None of these hassles is yours when you give us a call. We simply set up a meeting to do a walkthrough at your home. During the walkthrough, we can get clarity on how much work we need to do to sell your home, and we'll know the investment it will take from our side. The location also guides us towards what the reselling price would be and what is the highest offer which we can make. Within less than 24 hours you will receive a written offer from us, completely obligation-free. In the case of you accepting our offer, it takes merely a few formalities to complete the process. You'll have instant cash in hand in no time at all.
The Freedom Only Cash Can Buy
Making quick cash from your home might sound too easy. It might sound like the much-desired dream solution to your concerns. Those things that keep you awake at night, getting your house sold to finalize your painful divorce, or gathering enough money to pay for a loved one's medical costs. Maybe you need the cash to put food in the table after your business didn't make it through tough financial times.
Getting quick cash for your home is so much more than the desired solution. It is a way how we can help you to find your footing in life again. The solution to your concerns is merely one click away.
How to Sell a House Privately (AS-IS) For Cash Today
At Home Flippers, we're a family-run company and professional local cash house buyers that understands just how stressful finding the right buyer for a home can be, which is why we can purchase almost any house, regardless of its condition or your situation, including:
Damaged Houses
Extensive Repairs Required
Vacant Houses Need To Sell Fast
Buying Another Property, Relocating
Home Foreclosure Or Close To Foreclosure
Inherited Property To Sell
Expired listings
Financial Difficulty
Behind On Payments
Taxes Owed
Divorce, Separation
Tough Tenants
Need Cash Quickly, Fast House Sale
Quick Private Sale, No Showings
Contact Home Flippers to get your fair cash offer by calling:
or completing our online offer request form:
Fill Out This Form To Get A Free,
No Obligation Cash Offer Today!